Teaching English abroad can be both exciting and intimidating, especially to people who have never lived abroad before. Moving cities can even be a big thing for most people, so imagine moving to a place on the other side of the world, where people don't even speak English.
Those are the typical fears that hold teachers back, but there is no reason to let fear hold you back as it's actually much easier than you think. There is a huge community of foreign teachers doing the same thing as you, so it's easy to make friends. In most Asian countries, locals love foreigners and want to learn English as well, so they will make an effort to get to know you.
Not everyone knows this, but some countries in Asia actually have special government programs for recruiting foreign English teachers. These programs have been setup by government bodies and are very well managed. By applying to one of these programs you will be placed at a school and all the administration of moving to a new country will be handled for you.
All you need to do is hop on a flight and walk right into the classroom. Many teachers do this for their first year of teaching, then they keep an eye on local job boards and recruiters to scout better paying opportunities that welcome experienced teachers.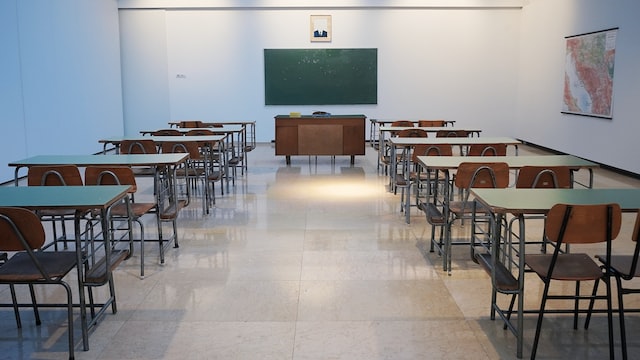 Completing a full school year on one of these programs will make getting job really easy because the programs are well respected. It's also not easy to get accepted. You need to apply early and go through a few interview steps, so by being accepted to these programs schools know that you are a strong candidate.
You can't join one of these programs in just any country as only a few have these options. These are the main programs for teaching English in Asia:
So if you want to work in either Japan, South Korea, Taiwan, or Hong Kong you will be able to sign up. Each one of these has their own requirements and benefits, so let's take a closer look at them.
Teaching English In South Korea With EPIK
For those of you who are fans of Korean pop culture and want to work in South Korea, you are in luck, because there is a program just for you. EPIK, or the English Program In Korea, is the government program Korea opens up to foreign teachers. EPIK has great benefits, but the truth is that you can find some better opportunities if you apply to schools directly on Facebook Groups or job sites like Teast and ESL Cafe.
EPIK can serve as a great introduction to moving to Korea for first-time teachers. Then, in your second year, you can always decide if you want to apply again or work for a private school. To join EPIK, there are some requirements, so let's dive right into that.
The first requirement is that you are from a country where English is the native language. Hence, the accepted countries are: Australia, Canada, Ireland, New Zealand, the United Kingdom, the United States, and South Africa. Indian citizens are also accepted if they meet all the other requirements and hold a teacher's license in English. Just holding a passport from one of those countries isn't going to cut it. You need to have studied there from the 7th grade onwards all the way till the end of university.
In countries such as South Africa, where many people don't speak English at home, you will need to prove that you studied in English. You will also need a bachelor's degree. Now if your degree subject wasn't in TEFL, English, or linguistics you will need to get a TEFL certificate from an accredited provider. Of course you need to be in good health, both mentally and physically, have a good understanding of the English language and a keen interest in Korea and Korean culture.
Teaching English In Japan With JET
JET, or The Japan Exchange and Teaching Programme is the government program that offers foreign teachers an opportunity to live and work in Japan as an ALT, or assistant language teacher. This program is a fantastic way to get started with your career but you can also apply for a teaching job directly on GaijinPot or Teast if you want to have more options. JET also has a long and intensive application process so you will usually need to apply 1 year in advance. The requirements for this program could change every year so always double check to see the latest requirements.
As of now, the JET administration expects that applicants have an interest in Japan and Japanese culture. You will need to show this in your interviews, as this is a cultural exchange program. While in Japan you should make an effort to learn about the country, the food, the people and the language.
It's important to be mentally and physically fit and be ready to take on your duties and responsibilities as an English teacher in Japan. You will need to have finished your bachelor's degree before you can join the program. It can be in any subject, but you need to have at least 3 years of university behind you. You also cannot apply if you have lived in Japan for more than 6 years since 2012. And last but not least you will be expected to follow all Japanese laws and show respect to the country.
Teaching English In Taiwan With FET
JET and EPIK are pretty well known programs, but this one is not as well known to TEFL teachers. Taiwan itself is not that well known as a teaching location. Teachers have been going to China, or even places like South Korea and Japan, but few are interested in Taiwan. But the few that do go there, know that it is a hidden gem. A beautiful country, with friendly people and lots of opportunities for English teachers.
The best way to work in Taiwan is to find a job on Facebook Groups or on Teast and apply to the schools directly. This gives you more flexibility and a chance to earn more.
If you want to work at a public international school in Taiwan you can apply through FET or the Foreign English Teacher Program. This is organized by the Ministry of Education in Taiwan. The programs offer teachers really good jobs at locations all around the country, from Taipei to Pingtung.
The jobs offer high salaries with good benefits at K-9 public schools so as you can expect this is not an easy program to get into. Just being a native English speaker with a bachelor's degree isn't enough. You will need that as well as a professional teaching licence that you completed in your home country.
Teaching English In Hong Kong With NET
If you want to teach English in China, but either feel too intimidated to work there as you won't be able to use the apps you use every day and need to adapt to a very different culture, you can always consider teaching in Hong Kong. Hong Kong is an independent state with its own immigration, laws, currency, and even culture. It's much more open to westerners than mainland China, making it an easier place to integrate.
Typically it's not easy to secure a teaching job in Hong Kong. If you look at some of the jobs on Teast, you will see that the requirements are quite high and schools look for qualified and experienced teachers. If you do get a job, you can expect a high salary and lots of great benefits. Most teachers work in China first to get some experience before moving over to Hong Kong if an opportunity opens up for them.
But the good news is that Hong Kong actually has a special government program called the NET Scheme. The Native-speaking English Teacher Scheme was implemented to bring in foreign English teachers to work in primary and secondary government schools. To get into the program you will need to be a native English speaker, and due to the large number of applicants, you will need experience working as an English teacher or teacher for kids with special needs. Teachers are required to have a bachelor's degree and a TEFL or TESL certificate.
If you majored in English literature, English Studies, or Linguistics, you will also be given preference. So if you are an experienced teacher and want to work in Hong Kong, you can join the NET Scheme once the program opens up again, else you can always apply to jobs directly.
Do you have a story about teaching or learning English?
Submit your story and it could get featured in our next blog publication.
Read more stories on the blog.
More Blog Articles for Teaching and Learning English: