Teaching English abroad is a life-changing experience for many! From living in a new country, experiencing a new culture, to changing the lives of so many young kids, what's not to love about it?
Some teachers are passionate about English language and education, while others love traveling, but at the end of the day, they are all making a difference. Teachers are typically from native English-speaking countries such as the United States, Canada, and the United Kingdom and work in countries in South America, Europe, the Middle East, and Asia.
Asia is probably the most popular continent to work because teachers can earn good salaries and have a good quality of life. English is not spoken natively in most Asian countries, besides Malaysia and Singapore, so there is a massive demand for English language trainers. English is an essential language in business and can even be considered the language of the world.
This means that companies that operate internationally will most likely use English to communicate with their partners or clients in other countries. Because of this companies are requiring their employees to know English to secure jobs. Tourism in Asian countries is also very important for the economy and tourism staff are required to learn English to cater to a large amount of incoming international tourists.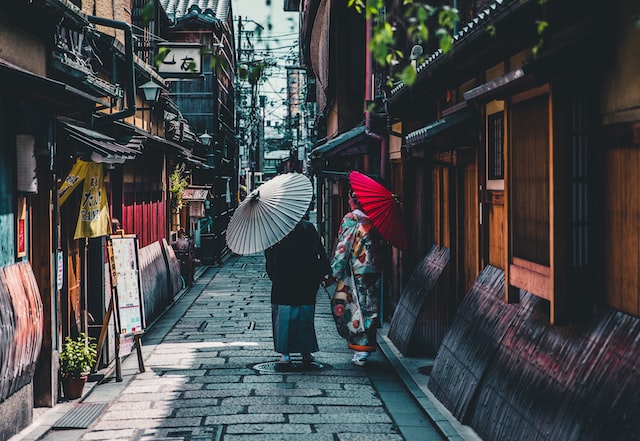 Asia is such a diverse place. There are so many unique and interesting countries and it can be difficult to decide where to work as an English teacher. Many teachers spend a few years in one place and then move to another.
Some prefer to stay in the same country and try new cities, while more adventurous teachers like going to new countries every few years. Some of the most popular locations can be a bit competitive as many people want to work there, so some people cannot secure a job there right away.
So they will teach somewhere else to gain some experience and they apply again for the following school year. So let's take a look at some of the most popular cities to teach English in Asia and why teachers like them so much.
For teachers who love futuristic environments, Seoul is going to be one of the most exciting places they can teach English. The city is one of the most high-tech places in the world, with some of the best public transport. The transport network is one of the most used ones in the world and Seoul is connected to every major city in South Korea by bullet trains, making travel very convenient.
Getting to your school or language center every day is so easy. You can use the subway or bus as they are always on time. There is also Wifi everywhere, you will never be without a hotspot you can access no matter where you are, and the internet speeds are extremely fast. So if you need to finish preparing a lesson on the go, you'll just need your laptop or tablet and a cafe to sit in. You won't have an issue finding a cafe either. Coffee culture is huge in Seoul, and there are so many nice cafes to visit.
Seoul is also one of the most energetic cities in Asia. On your weekends there is also so much to do. Restaurants, bars, and more.
For many teachers that moved to Shanghai, the salary was the main attraction. Teaching jobs in China, pay well, especially in Shanghai. For big city lovers, Shanghai seems like a really exciting place to live. The city is massive and extremely busy. There is so much going on here. To some teachers, it wasn't love at first sight though. But after spending some time there, almost no one wants to leave.
English teachers in China come from all over the world and due to the number of jobs here, the community is huge. It's also much easier to live in Shanghai than in one of the smaller cities in China. There are going to be fewer foreign teachers and communication is going to be more difficult. The city is also very convenient to live in. You can spend the day teaching at your school and when you get back home you can have anything you need to be delivered to you almost instantly.
This is probably one of the most exciting places in the world to teach English. Tokyo is similar to Seoul as it seems hi-tech. Teaching in Tokyo will give you a chance to explore Japanese culture and food, and maybe even learn some Japanese. Tokyo is a busy city and people work hard.
By teaching in Tokyo, you will not be working an easy job. You will work long hours, but if you enjoy your job it will be extremely rewarding. The transport in Tokyo is very convenient. The subway is massive and once you learn how to use it, commuting to your school will be easy.
Bangkok is the lifestyle city of Asia for sure. Teaching jobs in Bangkok aren't the highest paying in Asia, but the cost of living is also lower, so it's not an issue at all. But Bangkok has really affordable condominiums with great amenities. You will have a gym, pool, and more. You will also have access to cheap flights to some of the nicest beaches in the world.
Teaching English in Bangkok is also much less intense that in a place like Seoul or Shanghai. Thai culture is more easygoing and less work-focused. Private and public school jobs are the most popular in Bangkok, but international schools pay much higher salaries. To work at an international school you will need a teaching license from your home country.
In Bangkok, it's also easy to commute to work. You have great public transport. The BTS SkyTrain, bus networks, and even motorbike taxis. Some teachers even choose to drive their own motorbikes, but this might be a bit too intimidating to others as driving can be quite dangerous here.
If you want to experience a high-tech, modern culture, but also live right by the beach. Teaching English in Busan is for you. Busan is located right on the coastline with great beaches, and the cost of living is slightly lower than Seoul, so your teaching salary will go a bit further here.
Teaching jobs in South Korea are mostly in Seoul because the city is so big, but you can also find jobs in Busan, or nearby Daegu quite easily. Besides beaches, there are also mountains, and you can often find teachers hiking in their free time. Life here is less rushed than in Seoul, so striking a good work/life balance will be much easier. Some teachers prefer living in Busan and taking occasional weekend trips to Seoul to experience the big city.
If you love Chinese culture but want to live in a place that is more open and easygoing, then you will love teaching English in Taipei. Taipei is a developed city with world-class infrastructure but it's also really cheap to live there. That means as an English teacher, you will have a great quality of life.
Food is really great in Taiwan and people are some of the friendliest in Asia. It's not uncommon to have Taiwaianese people come up to you and start a conversation. Taiwan is also a tropical island with some of the most beautiful natural scenery, so weekend trips to beaches, mountains, or the countryside are a common pastime for teachers.
Taipei has many language centers and schools so finding a job here is easy.
Osaka is a big city in Japan, but not as well known as Tokyo. But teachers who have spent some time here, often say it is one of the best places to teach English. Living costs are a bit lower than in Tokyo, so your money can go further. Since it's still a big city, there is no shortage of teaching jobs here.
Osaka is also located in an extremely beautiful region in Japan and you have access to places like Kyoto, Kobe, and Nara. Osaka has great public transport, and although it is a big city, it's less stressful than Tokyo, so people are more easygoing and friendly to strangers.
Do you have a story about teaching or learning English?
Submit your story and it could get featured in our next blog publication.
Read more stories on the blog.
More Blog Articles for Teaching English: