Download Free Printables, Worksheets, and PDFs for English Language Learners
Are you looking for free printables for your classroom?
Check out our collection of printable materials for teaching English as a second language.
Click on the links below to download dice, grids, playing cards, lined paper, worksheets, and other free PDFs for your students.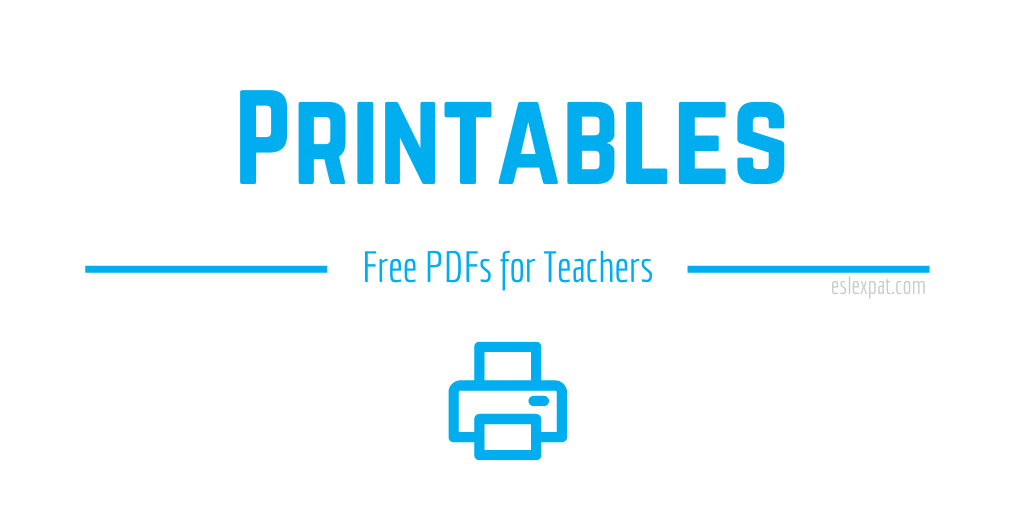 Download Free Printable PDFs


Printable Dice Template with Numbers and Blanks


Printable Grids and Charts


Printable Playing Cards Template


Printable Lined Paper for Kids and Adults
Download All Printables in 1 PDF File


Printables for Kids and Adults (Pack)
English Idioms and Worksheets
Click here to view idioms and download worksheets.
ESL Activities for Kids and Adults
Click here to view ESL games and activities.
Links and Resources for Teaching English as a Second Language
Click here to view more resources for teachers and students.