Send us your message directly through the contact form below.
You can also connect with us on our social media sites.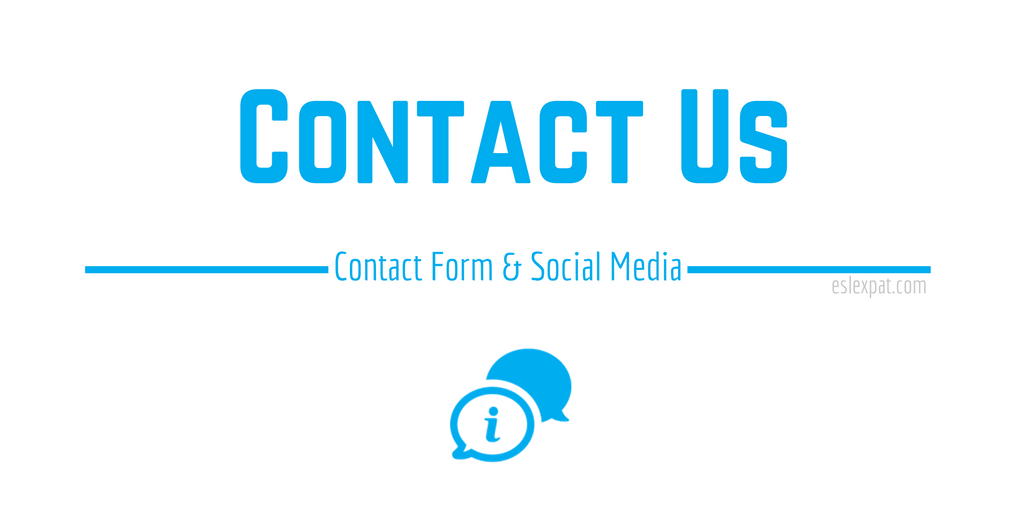 Are you applying for a position on the job board?
If so, please email the employer directly. The employer's email address is listed in their job post.
Do you want to advertise on ESL Expat?
For blog post requests and all other inquiries, please fill out the form below.
Contact Form
Social Media
Connect with ESL Expat on Facebook, Twitter, Instagram, and other social media sites. Get instant updates on new jobs, ESL activities, blog stories, and other free content for teachers.
View ESL Expat's social media pages.
RSS Feed
Subscribe to ESL Expat's RSS Feed to receive updates on new jobs and recent posts.
Newsletter
Subscribe to our monthly newsletter to get a free PDF and fresh content for ESL teachers.
Subscribe to ESL Expat's newsletter.
Post Jobs
To list a teaching job on ESL Expat's job board, click here to post a job.
Submit Blog Articles
To submit an article on ESL Expat's blog, click here to read the submission guidelines.
Advertising
To purchase ad space on ESL Expat, please visit our advertising page.