Follow the links below and browse our collection of recommended websites for English teachers and students.
Also, discover helpful ESL resources, including teacher certification, lesson plans, textbooks, travel tips, student resources, and employment websites.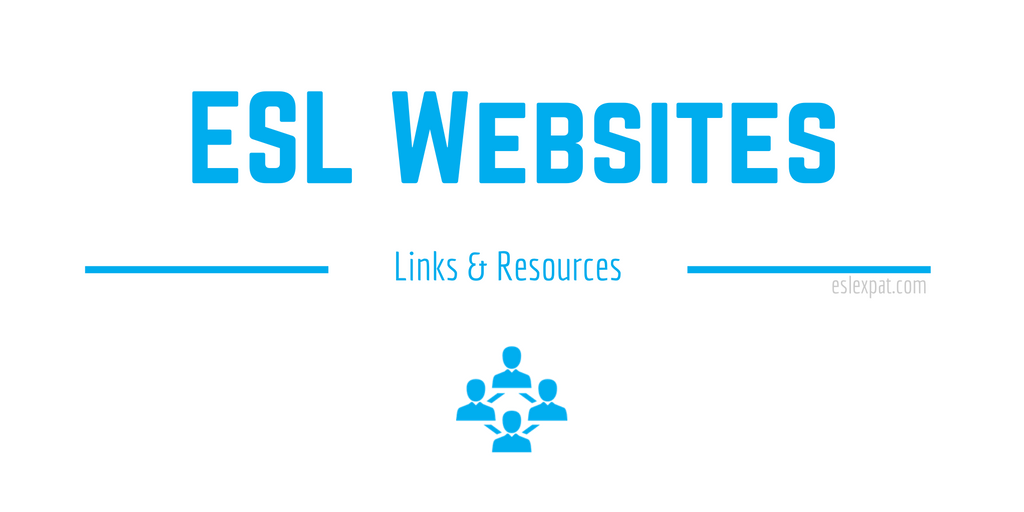 Searchable Database of ESL Websites for English Teachers and Students
You can search the database of links using the search field on the top-right side of the table.
At the top of the database table, click the headers to arrange the websites based on core language skills and other resources for:
listening
speaking
reading
writing
grammar
vocabulary
lessons/worksheets
blog/articles
Plus, you can easily sort the websites to find resources for teaching kids and/or adult language learners.
179 of the Best Websites for ESL Teachers and English Language Learners
*Updated: April 4th, 2021
Other Resources for ESL Teachers and Students
TESL / TEFL Certification & Teacher Training
ESL Lesson Plans & Teacher Worksheets
ESL Teaching Jobs & Employment Websites
Teacher Travel Tips & Advice for Travelers
ESL Resources for Students & English Language Learners
ESL Books for Teachers & Students
Free Printables and Surveys on ESL Expat
Free Printables for Teachers & Students on ESL Expat
Free Surveys for Teachers on ESL Expat
Feature Your Website on ESL Expat
Do you manage a website/blog related to education or travel?
If you link to ESL Expat, we will feature your site in our resources section.
Please fill out the form below with your site's information along with the reciprocal link and we will get back to you within 24-hours.