One of the most asked questions in the TEFL world is whether you can teach English abroad without a degree or a TEFL certificate. For many aspiring teachers, Vietnam is an amazing place with such a diverse landscape, friendly people, and a great working environment. To make it even better, you can earn a really good salary teaching English in Vietnam.
Teaching Jobs are typically at language centers, public schools, and universities. But no matter where you teach, you will get a chance to work with some of the best students in Asia and the world.
Vietnamese people are brought up with strong family ties, and a strong respect for elders. They are taught the importance of education and that means teachers are highly regarded. There is nothing that excites a teacher more than having motivated students that are excited to learn and listen when the teacher has something to say.
But moving to a new country might be intimidating to many. You need to find a place to stay, get a working visa, find a job, make new friends, and start a completely new job. Some people can just hop on a flight and get started, but others prefer to have everything planned out. It's unfortunate that not just everyone can teach English.
In Vietnam, there are some requirements in order to work there. You need to remember that teaching is not just a means for people to travel it's also a serious job where you will be setting a foundation for a kid's future. Traveling and working in a new country is a benefit for sure, but it's important to remember how important your job is. But here we will discuss exactly what the requirements are in Vietnam.
Can you teach English without a degree or a TEFL, and does it happen anyway?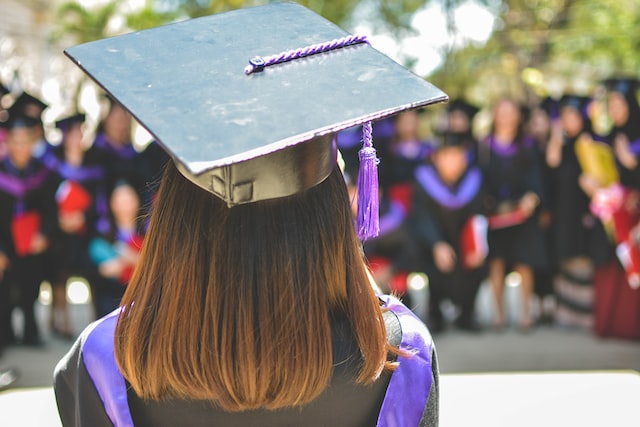 Is a Degree Requirement to Teach English In Vietnam?
Now having a degree is a requirement to teach English in Vietnam. If you look at any job post, you will see that having a bachelor's degree is always listed in the requirements.
Most English teachers will be working with young kids, and being a native English speaker will give you all the skills and knowledge you need for the job, so technically a degree wouldn't provide you with any skills you will need for the job. But you need to look at it from a parent's perspective. No parent would want to know that the future of their kid lies in the hands of an uneducated traveler.
Schools also use the degree as a filter when they get multiple applicants for the same reason. The most important thing you need to know is that you cannot be issued a work permit without a degree. It's a legal requirement in Vietnam for foreign English teachers to have a bachelor's degree. So with that being said, the answer is, yes, you do need a degree to teach English in Vietnam. But let's see if that actually stops people from teaching without one.
Vietnam has a shortage of teachers. English has become so important in the country that many new language schools have been opening up. You can find most teaching jobs in Ho Chi Minh City, Hanoi, and Da Nang, but you can find jobs in just about any city. So schools will hire teachers without a degree in order to fill up their staff.
In the past, teachers would apply for business visas and or long Term tourist visas and work using those. For American citizens, it was possible to get a 1-year tourist visa. For others, they could get a 3-month visa and extend it for another 3, giving them 6 months in total. These could then be renewed, allowing them to live in Vietnam.
Before you get any ideas, it's important to note that this is technically illegal, and you can get fined, deported, and banned from Vietnam if you get caught. Right now, Vietnam only has 30-day visas, which makes doing that much more difficult. Although longer visas will return, Vietnam's immigration department is aware of teachers working illegally and they are working hard to stop it. So yes, teachers do still work without degrees in Vietnam, but it's risky business. What if you have a degree, but don't
Is a TEFL Certificate a Requirement to Teach English In Vietnam?
What if you have a degree, but don't have a TEFL certificate, can you teach in Vietnam? The simple answer is yes. A TEFL certificate is not a requirement to teach in Vietnam. Some schools post it in their job posts and might give preference to teachers that have one, but you don't need one to work legally in Vietnam. But that doesn't mean you shouldn't get one.
A TEFL course will teach you some really useful skills that can enhance your ability as a new English teacher, especially if you have never worked as a teacher before. But it's important to look for a few things when selecting a course if you want to benefit from it.
Taking a TEFL course with a practical aspect is what set's a good course apart from a bad one. A practical course will show you exactly what you need to do in certain classroom situations. If you just learn some theory, you might think you know what's going on, but there is a good chance you would freeze in real life.
In Vietnam, some of the best reviews TEFL course providers are Ninja Teacher and AVSE Tesol. These courses provide teachers with much more than a TEFL certificate. You will get good practical experience, insider tips about living in Vietnam, and you will get to meet a great community of English teachers who will most likely be some of your first friends in Vietnam. Having a strong community is important as you will always have support behind you if you need it.
So a TEFL certificate is great, but it's up to you to decide if you think you need it or not.
Are you interested in teaching English in Vietnam?
Browse English teaching jobs in Southeast Asia on the job board.
Have you taught English abroad?
Submit your story and it could get featured in our next blog publication.
Read more stories about teaching English abroad on the blog.
More Blog Articles About Teaching English in Southeast Asia: