⋯ By Adam Gootnick ⋯
"No matter what age you are or what your goal or passion is, go and have an experience like this. It's one of a kind, it's so rewarding, and every day you feel good about what you're doing and who you're helping."
Heather is a classmate and friend of mine. We initially had planned to go to Thailand together, but I decided to postpone my trip to pursue a sales job in tech. We kept in touch, speaking several times a week, and it was clear that Heather was having an absolute blast. When asked whether she recommended I go to Thailand, her answer was always a resounding "yes!"
Heather's story of success really was a deciding factor for me. And my hope is that this will do the same for you, too.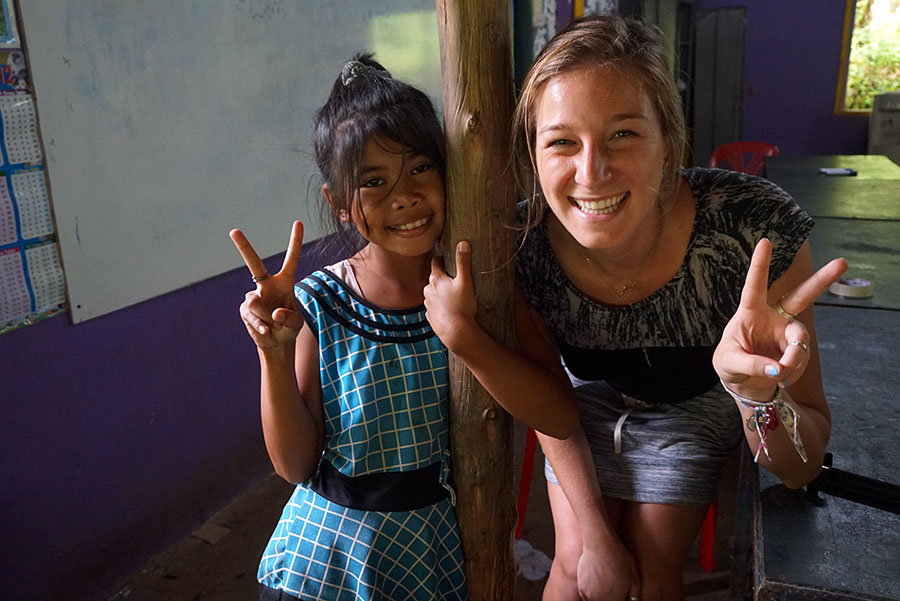 Before Teaching English in Thailand
Heather did not always know about teaching English abroad, nor was it part of her post-graduate plan. She was committed to a career in medicine and planned on enrolling in a Physicians Assistant program immediately after graduating.
It was during her Semester abroad when she was introduced to the idea of Teaching English as a Foreign Language. She had the privilege to travel across several countries, and she met many TEFL teachers along the way.
The idea of being a teacher instead of a student intrigued her. And while she had the freedom to travel now, she knew she wouldn't after enrolling in med school. That's why when Heather learned several of her friends were moving to Thailand to teach abroad, she decided to join them and take advantage of an opportunity that would be difficult to pursue after starting her career.
It wasn't long after when Heather found a TEFL certification course that connected her with a Thai teaching agency. The agency helped her settle in her new school town and even handled finding her an apartment. And just like that, Heather would be spending the next 5 months in residing in a studio apartment near her school.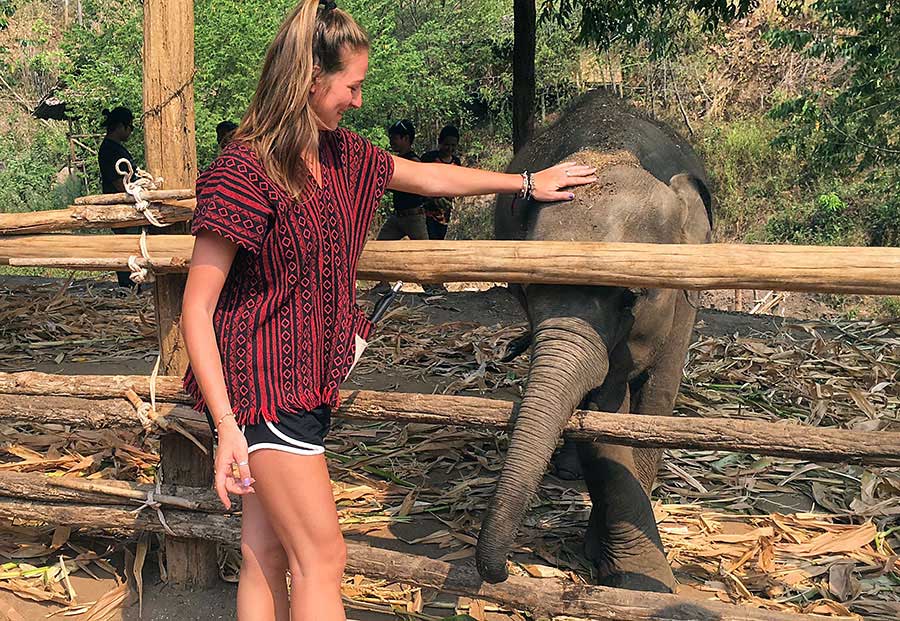 Life Teaching English in Thailand
Day 1 in Thailand was filled with a combination of excitement and nerves. Heather didn't speak a word of Thai and had no idea how she would translate between the two languages. Her certification course got her started with basic Thai, and––more importantly––with time and practice, things started becoming easier.
It also helped that the foundation of Thai culture is heavily influenced by generosity––whether they're gift-giving or helping others out. Not only were passerbys kind and approachable, they genuinely wanted to practice their English. She quickly recognized how harmonious her community was and immediately felt at ease in a place that once seemed so far from home. And before she knew it, Heather's course came to a close and she began teaching a classroom of her own.
The typical working day in Thailand wasn't anything out of the ordinary. Heather would wake up, ride her scooter to work, and teach during typical hours (8 a.m. – 3 p.m.). During lunch, she played soccer, ping pong, or whatever sport the students were playing.
When classes were dismissed, she met up with her small community of foreign teachers and explored the local market or restaurants to grab a bite to eat (her personal favorites were pad thai and chicken skewers). Sometimes she'd take a Thai dance class. At other times she'd try her hand at Thai aerobic exercises. There was always something to do and always a restaurant to try––and there was never a shortage of things to do over the weekend.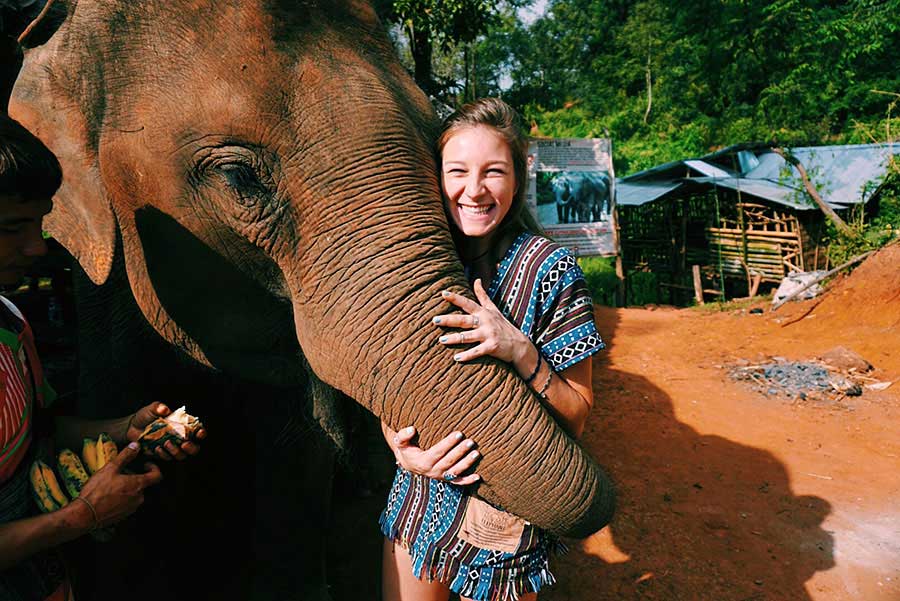 Because there are so many Thai holidays, the majority of Heather's weekends were spent traveling. Teachers are paid very well––her $1,000 monthly salary was more than enough to cover the cost of living, which was $200 a month for rent and $2-3 for each meal. Heather also tutored on the side to make extra money, which gave her even more money to explore the entire country.
Naturally, Heather did it all. She went diving, attended a music festival, and stumbled upon incredible towns that were too under the radar for Trip Advisor or Travel + Leisure. And when her teaching gig came to a close, she traveled for 3 months with the remainder of her earnings.
Life After Teaching English in Thailand
Getting back into the swing of things after spending a year in Southeast Asia was incredibly easy for Heather. Heather had fulfilled everything she wanted for herself and no stone was left unturned. Because of this, she was more willing than ever to dive into the plans she had for her future.
Today, Heather's passion for working in the field of medicine remains unchanged. Since returning from Thailand, she has become EMT-certified and is currently working as an emergency medical technician in Los Angeles. She's applying to Masters programs in Global Medicine––something she hadn't initially planned on doing before going to Thailand.
It was her experiences abroad that inspired her to pursue work in global medicine. By doing this, she would be able to combine her love for medicine and desire to help others into one perfect-fit (international) career.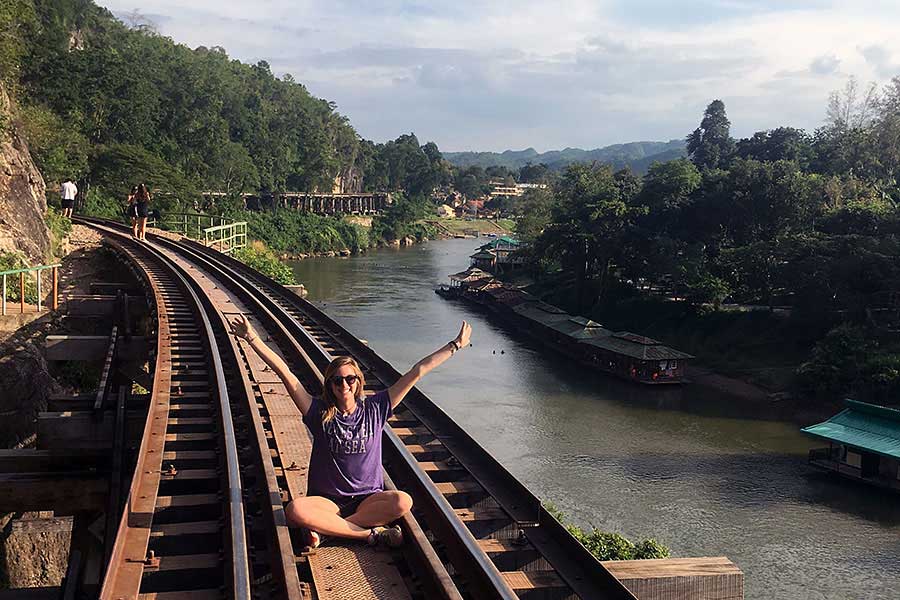 About Adam Gootnick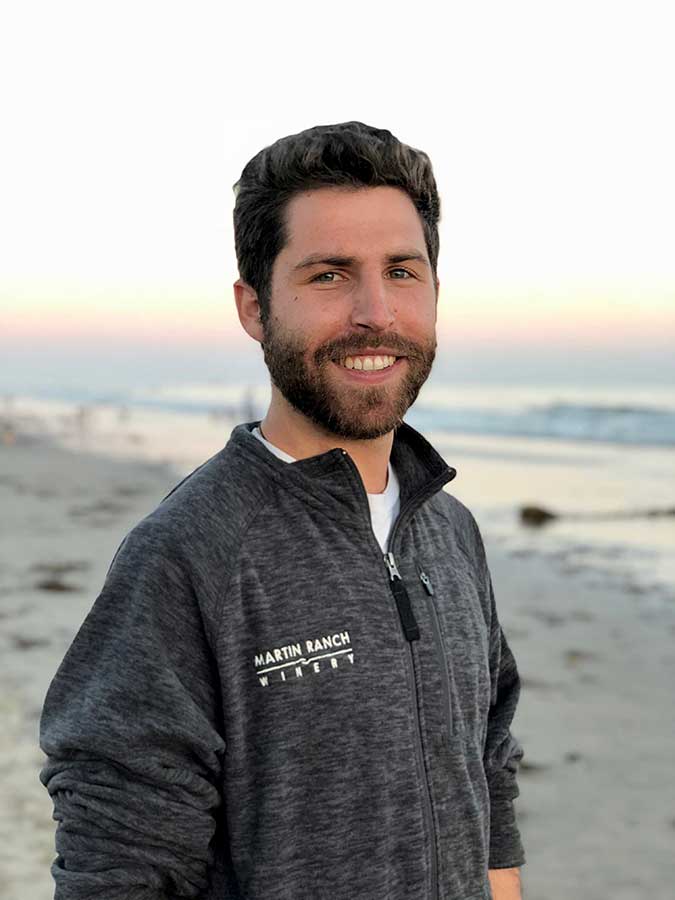 Adam is a Los Angeles native and international explorer. After living and teaching in Thailand for over a year, he grew so passionate about helping others discover what he experienced, that he started Journey to Teach Abroad. His motto is to "explore the unfamiliar."
Journey to Teach Abroad is a culture-specific TEFL certification course in Los Angeles that guarantees a teaching job abroad.
Are you interested in teaching English in Thailand?
Browse English teaching jobs in Southeast Asia on the job board.
Have you taught English abroad?
Submit your story and it could get featured in our next blog publication.
Read more stories about teaching English abroad on the blog.
More Blog Articles About Teaching English in Southeast Asia: