As the covid pandemic is coming to an end and borders are opening up and schools are looking for English teachers to come in and provide their students with an immersive educational experience. Being an English teacher in Vietnam means that you most likely would be teaching kids, but it's also possible that you could teach adults.
As a teacher of kids it's important to have a lively and energetic personality. Kids have short attention spans and cannot sit through long presentations. Instead teachers will break the class up into short sections and involve the class as much as possible.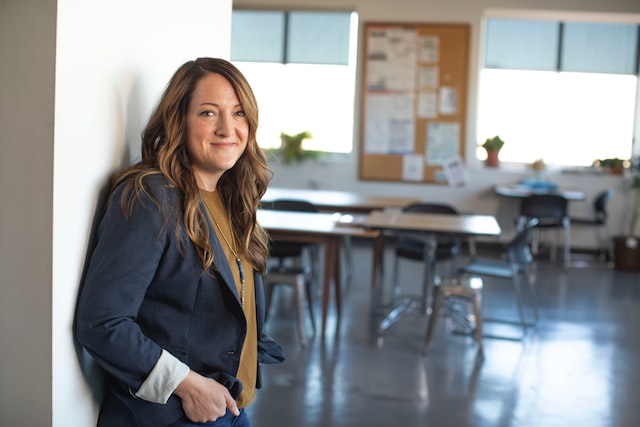 One industry that will always be safe no matter what, is the education industry, so working as an English teacher is a safe field to go into. Just look at what happened to people working in the food, fashion, or nightlife and entertainment industries during the covid pandemic. All of them lost their jobs.
While instead teachers were able to continue giving their classes online through Zoom. So this proves just how resilient a career in education is. In Vietnam, education is one of the ways parents like to flaunt their wealth. Having their kids being the smartest or going to the most expensive schools is one of the highest symbols of wealth and status.
English is important in Vietnam and other Asian countries because of globalisation. Most jobs require either an understanding of other countries or being able to work with people. English is the global language so it is used in most professional settings at a multi-country level.
Parents want their kids to be able to secure the best jobs, study overseas and to be successful in life, so they place a huge importance on English language education. This is the reason you can find a job as an English teacher in many places such as schools, universities and language centres. Whichever one you choose will have its benefits so at the end of the day it comes down to preference.
But what are the requirements to get one of these jobs?
Let's break down the basic requirements for teaching English in Vietnam.
Education: Do you have a degree?
Now the most important requirement to become an English teacher in Vietnam is having a degree. The minimum requirement being a bachelor's degree. Now this doesn't mean the job is a high level job. The job itself is really simple and doesn't actually require the knowledge from a degree, but the Vietnamese government has made a regulation that foreign English teachers need to have a degree in order to receive a work permit.
Now the subject of the degree doesn't actually matter, as long as it's a degree from a university that is recognised by Vietnam. If you studied at an online university you might need to check if it's recognized, but most physical universities will be. If you did study Education or English language you will be given preference though and might earn a higher salary since you are more qualified for the job.
Having a higher level degree like a master's or doctoral degree will also give you some extra points.
TEFL Certification: Do you really need this?
Most teachers actually think they cannot start working as an English teacher without having a TEFL certificate. This isn't true at all! The only country that actually requires teachers to have one is China. In Vietnam it isn't a legal requirement at all. So does this mean that a TEFL course is a waste of time? Not at all, but it does depend on the course you take.
The options are taking a TEFL course online, in your home country or in Vietnam. By taking a TEFL course in Vietnam you will be getting the most out of it. Sure there are some great online providers, but most of the benefits come from learning about the local working culture and meeting people on the same journey as you.
In Vietnam, Ninja Teacher is probably one of the best courses around. By taking a course like that, you will benefit from real practical teaching so when you get to your first job you will feel more than ready. You will Also learn about the important things to take note of when it comes to respecting your students and Vietnamese colleagues. This is something that an online TEFL just doesn't cover.
Nationality: Are you a native speaker?
This might seem like a strange requirement, but you will see this in many posts on any Vietnam job site. Schools will be looking to hire native English speakers. This basically means that you should be from an English speaking country where English is the first language. Although there are many, this actually refers to the United States, the United Kingdom, Canada, Ireland, Australia, New Zealand, and South Africa.
This isn't technically a requirement to teach English in Vietnam, but it is preferred by some schools. The main requirement is to have a clear accent that is easy to understand by students as learning a new language is tough enough, adding a strong accent to the mix is going to really make your students struggle.
Experience: How many years have you taught English for?
The next thing that schools look for when selecting candidates for the job openings, is how many years experience you have. There is no requirement here actually and you can easily get a teaching job in Vietnam with no experience!
But experience will help you get the highest paying jobs at the best schools! The most beneficial experience would be working as an English teacher in Vietnam, but if you have worked in another Asian country before it will also count in your favour.
Now if you've never worked as an English teacher, but worked in a field that can showcase your skills as a potential teacher such as babysitting, public speaking, coaching, etc you should make sure to add that to your resume as it will definitely help.
Are you interested in teaching English in Vietnam?
Browse English teaching jobs in Southeast Asia on the job board.
Have you taught English abroad?
Submit your story and it could get featured in our next blog publication.
Read more stories about teaching English abroad on the blog.
More Blog Articles About Teaching English in Southeast Asia: