⋯ By Caitriona Maria ⋯
Being an online teacher is not for the faint-hearted. Sure the idea is very grand or dreamy; you get to stay home or travel and work anywhere. You can also set a flexible schedule. You don't even need to be highly qualified to sign up for an online teaching company.
What's the catch, you ask?
While it sounds dandy, teaching English online has its dark side. For instance, you may have to wake up in the very early hours of the morning to have class. You may also be tied to a fixed schedule for several months, that offers meager pay and doesn't allow much time off. There are also several other problems, such as no students to fill your regular teaching hours or poor wifi connection.
Let's dive nose deep into an honest reflection of online teaching. As an online teacher with over three years of experience, here are the most significant pros and cons when teaching English online.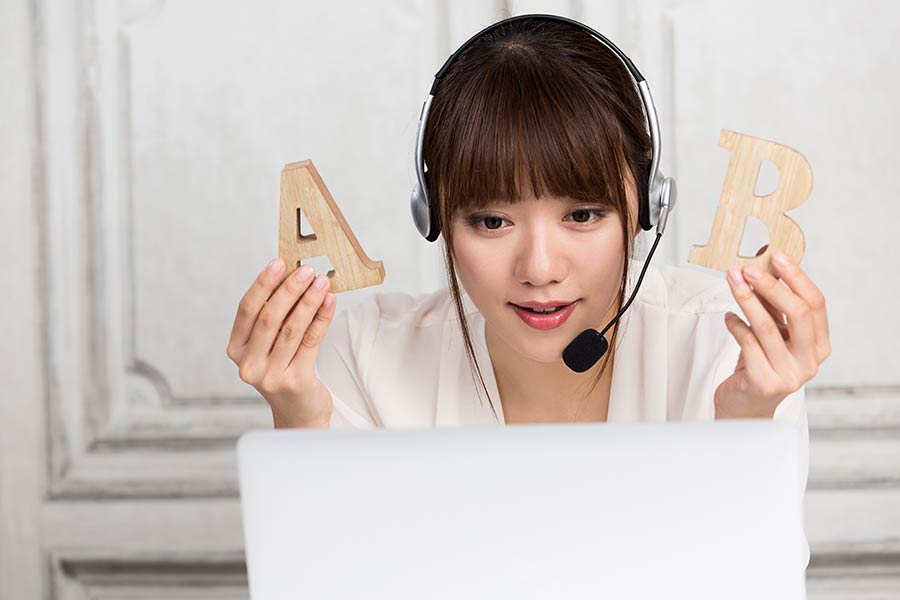 Pros of Teaching ESL Online
1. Work From Home
Depending on how you see it, this could be considered a pro or a con. It is ideal for some people to work from home because they can spend more time with their family and save some diesel. Working from home can be fun or prompt a lack of productivity. If you are independent enough to create a schedule you can stand by, then surely working from home is suitable for you. But if you need others to motivate you, well, you might be better in another environment.
You can teach for as little as three hours a day and make $1000-2000k each month. Not a bad way to earn some money and save for the rainy day.
2. Travel
Many teachers who teach online also like to travel. You can often earn more teaching online than you can earn working in a physical classroom.
These teachers often call themselves 'digital nomads' and have blogs and big dreams, just like I do. Why not live in a country with a cheap living cost, such as Vietnam or Thailand, while enjoying a relatively high living standard? You will also have more time to tackle other passive online income streams, such as blogging, making videos, or internet marketing.
3. Flexible Schedule
What is flexible? This is determined by company policies and your own interpretation of the word 'flexible.' While you can choose your own hours from the beginning, you may have to adhere to that schedule for many months. When you have a consistent schedule, you can meet student expectations and needs by attending a set time and day each week.
Some online companies only offer a few days off each month and want you to adhere to a rigid schedule. However, other companies are extremely flexible and allow you to change your schedule on a week-to-week basis.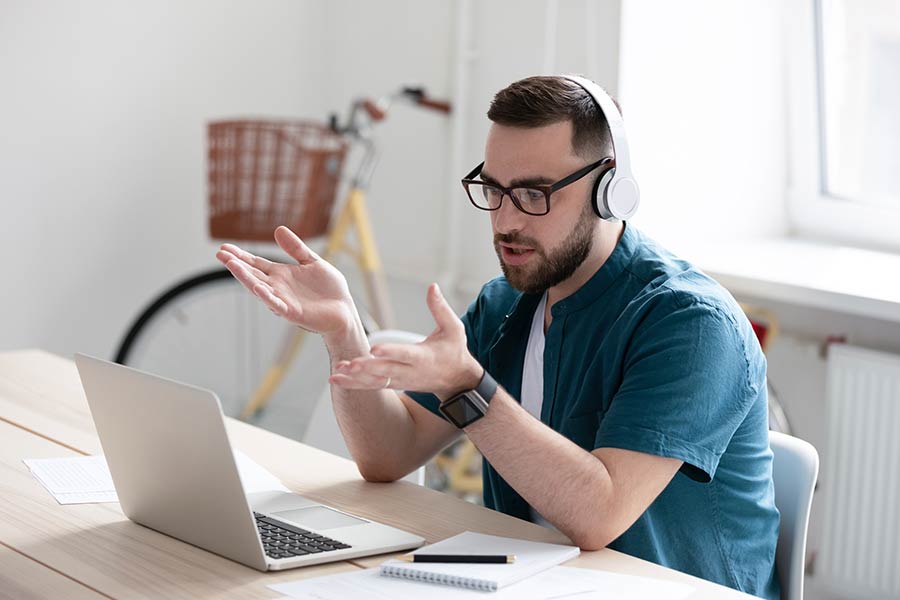 Cons of Teaching ESL Online
1. Independent Contract Work
If you work for online companies, you will most likely be an independent contractor. What does this mean? In short, you DON'T get benefits like a regular employee does. You don't have the security that your job will meet the bills because your salary most likely won't be fixed.
While some companies pay regardless of whether you have students for that hour, most companies do not pay you if your time slots are not filled. If there are way too many teachers and not enough students, teachers will suffer.
Due to the coronavirus, the online teaching market has become competitive. There is an influx of teachers who are out of work and want to teach online. Coupled with the fact that there is a low barrier to entry, many native English speakers are taking up the practice. While there is still a demand for teachers, there is a lot of competition.
2. Problems with Wifi
I'm going to be honest; I have serious problems with wifi. As I live in rural Ireland, finding good wifi is extremely difficult. I've had to go to neighbors' houses or try different packages. Even when I got Wifi, it was never strong enough for companies I wanted to work with.
If you are travelling, please check the wifi BEFORE you arrive. Ask the owner or landlord to take a screenshot of the wifi so that you know whether it is good enough. I'd even recommend having a backup connection, so if things go south, you can use a hotspot or switch to another connection. A fast connection makes all the difference.
3. Penalties
Many online teaching companies are based in China, and they can have harsh penalties for missing classes without providing some kind of evidence and a valid explanation of why you couldn't make the class.
As an independent contractor, you still have to own up to your responsibilities and be on time for class. Failure to do so could get you into trouble.
So how can you make it work?
I would suggest not putting all your eggs in one basket, essentially. If your hours don't get filled in one company, you may need to open more time slots or availability in that company. The other option is to work as an independent contractor for another company and fill in your time slots there. By working for two companies, you can find a way to fill your slots and get enough hours to pay the bills.
Saying all this, I am still an online teacher. Work is fun, and you have more freedom to decide your schedule. This is enough to win me over. While I can teach in a physical classroom, I'd much rather live in a daydream, teaching English online and finding new places to explore. Bye for now.
About Caitriona Maria
Caitriona is an online English teacher and blogger from Ireland. She writes a blog to educate others on the possibilities of becoming an online teacher. While she keeps herself busy, she also likes to spend time outdoors by helping on the family farm or travelling. You can read more on her blog TPR Teaching.
Do you have a story about teaching or learning English?
Submit your story and it could get featured in our next blog publication.
Read more stories on the blog.
More Blog Articles for Teaching and Learning English: