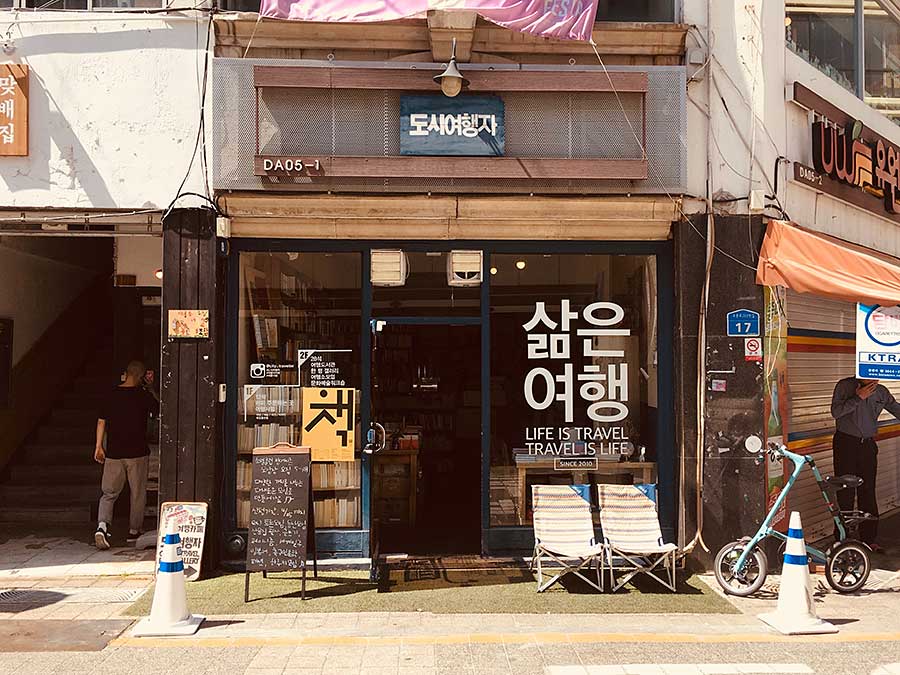 Teach English In Korea
Imagine hearing all the interesting stories on the web from people travelling and teaching English in Korea. You see the photos of the cities, food, landmarks, and all those uplifting photos filled with smiling students. So you do some digging and see that not only do these people have an awesome, rewarding job, they also earn a decent living! Everything seems perfect. But wait, there's one issue, you see that all job listings in Korea require teachers to have a BA degree and you don't have one. Just like that, your dream has been crushed.
You would have to enroll in a BA program and it's just not that simple. A college education is expensive and time-consuming, not everyone has the luxury of committing those things. Maybe you are currently enrolled in a college program, but want to take a break before finishing. If you plan on making a career out of teaching, I'd recommend that you finish a degree first, but there are some options you can explore to give teaching a try in the meanwhile.
Can you teach English in Korea without a degree?
When it comes to teaching English, Korea is, unfortunately, one of the strictest places when it comes to requirements. A degree is not only a requirement from schools, but it is actually a government requirement in order to receive a visa to legally teach English in Korea. Are there ways to work in Korea without a visa? Sure, and some teachers do it, but it's not something I'd recommend. There are just too many risks involved. So although you probably won't be able to work as a full-time teacher long term, there are some approaches that will let you experience teaching in Korea, even if you don't have a degree.
Teach and Learn in Korea (TaLK) program
The first approach is the Teach and Learn in Korea (TaLK) program, created by the Korean government to hire foreign English teachers. This program is for people who want to teach but don't have a BA degree, but have completed some time in a university program or have an Associates degree. So let's dive right into the requirements:
Nationality Requirements
You will need to be a native English speaker from a country where the national language is English, namely, Australia, Canada, Ireland, New Zealand, South Africa, the United Kingdom or the United States of America. If you are Korean but are a permanent resident (or lived as a temporary resident for 8 years and plan on getting residency) in one of the above countries and have completed your primary and secondary education there, you are also eligible.
Education Requirements
An education requirement of the TaLK program is that you have completed two full years of your BA degree or that you have an Associate's degree (or equivalent). If you are still in the final semester of your second year you can apply, but the final decision will be made once you receive your transcripts. It is important that you are eligible to enter your 3rd year at a recognized institution. The same applies to Associate degree candidates. You can apply in your final semester, but the final decision is made once you have your results. 
Salary and benefits of the TaLK program
Contracts are usually 1 year long but 6-month contracts are also considered in some cases. You will be teaching after-school classes for about 15 hours a week at elementary schools. On the talk program teachers earn 1.5 million Won per month and other benefits include accommodation, welcome orientation, medical insurance, flight allowance and a settlement allowance.
Placements
With the TALK program, you will be placed by the office and they do not accept any placement requests. The location you teach is completely up to them and here are the possible placement locations:
Rural Areas of Incheon Metropolitan City

Gangwon-do

Chungcheongnam-do

Jeollanam-do
Korea Working Holiday Program
So if the TaLK program isn't on the cards for you, you might want to consider a working holiday. The purpose of the working holiday is to travel and work to support yourself when in Korea. You will only be able to do this for one year, so this isn't a long-term solution, but you will be able to give teaching a try and then decide if it's something you want to do full time and get qualified to do.
In Asia, almost every country requires teachers to have a BA degree in order to be issued a working visa. The only exception is probably Cambodia, and one lesser known fact is that you can teach English in Vietnam without a degree if you have 5 years of experience. Just like the working holiday program that allows you to travel and work in Taiwan and Japan, the Korea working holiday visa is issued for 12 months and cannot be extended.
Working Holiday Visa Requirements
You will need to be a citizen and have a valid passport from one of these countries: Australia, Austria, Belgium, Brazil, Chile, Canada, Denmark, France, Germany, Czech Republic, Japan, Hungary, Hong Kong, New Zealand, Ireland, Israel, Italy, Mexico, Netherlands, Poland, Portugal, Romania, Sweden, Taiwan, UK and The United States.

You should be in Korea primarily for travel and work as a means to supplement your income.

You need to be between ages 18-30 (depending on your nationality)

You should be in Korea without any dependants

You should have sufficient funds and travel tickets
If granted a working holiday visa may not be employed as a receptionist, dancer, singer, musician, acrobat, etc. at places of entertainment which might endanger good morals and manners, or engage in types of business which go against the tenor of the agreement, such as providing medical treatment and other professions which require certain qualifications in accordance with domestic law. 
You shouldn't plan on being a full-time teacher on a working holiday visa, but teaching at language schools to make some money while travelling Korea is definitely something you can do. Here are a few places you can browse for teaching jobs in Korea:
If you want to earn some experience teaching Korean students but think finding a job in Korea without a degree is just not something you can do right now, a great way to start would be by doing it online. You can do it from the comfort of your own home in your own country or even while travelling in Korea. This way when you are qualified and ready to teach you will have some experience and schools will be more than excited for you to join them. 
Are you interested in teaching English in South Korea?
Browse English teaching jobs in South Korea on the job board.
Have you taught English abroad?
Submit your story and it could get featured in our next blog publication.
Read more stories about teaching English abroad on the blog.
More Blog Articles About Teaching English in South Korea: