● Teaching Location: Seoul, South Korea
● Type of Teaching Job: Kindergarten
● Student Age Group: Kids
● Monthly Salary: 2,290,000 won (~$2,000 USD)
● Monthly Rent: Covered by the school
● Living Arrangement: Single Studio Apartment
● Monthly Savings: 570,000 won (~$500 USD)
● Contract Bonuses: Lunch, airfare (to and from the U.S.), severance bonus of one month's pay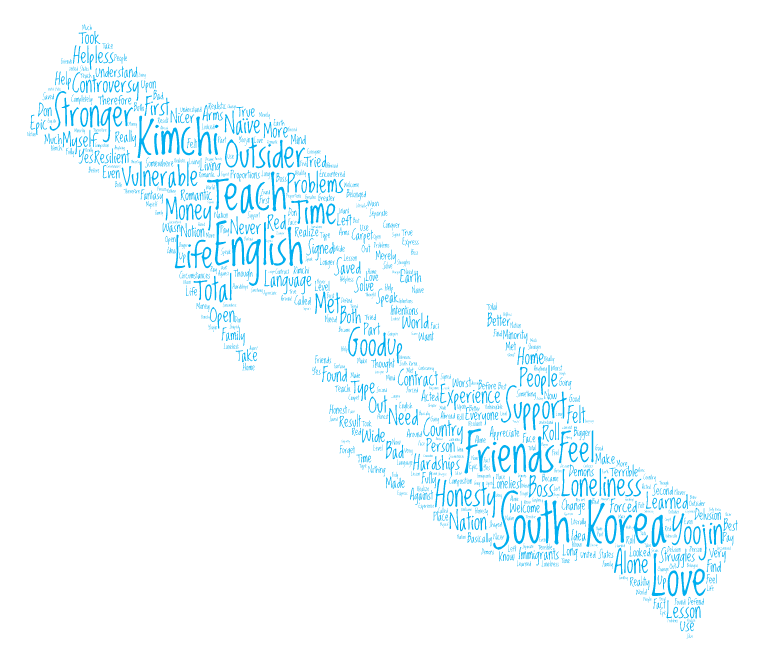 ⋯ By Kelly Duhigg ⋯
When I signed up to teach English in South Korea, I had this romantic notion that everyone would be nicer there, that I would have better friends there, and that basically, South Korea would solve all the problems of my life in the United States. I really thought that when I got there, that everyone would roll out the red carpet for me and welcome me with arms wide open.
I was naïve and didn't realize that this fantasy was really just a delusion of epic proportions. The reality is that South Korea is just like any other country on Earth. Therefore, this nation is not all good or all bad, but merely a composition of both. As a result, this nation is home to both has good and bad, who have good or bad intentions. And I met both types of people while teaching English as a second language.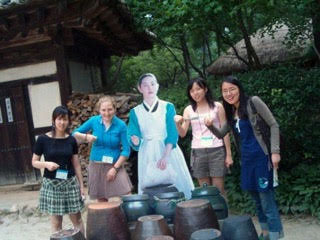 I met people who tried to take my money, like my boss, but I also met the very people who saved me when I needed to be saved the most, people like my dear friend Yoojin. When I was at my loneliest, she took me in, had me help her family make kimchi, and made me, for the first time in a long time, feel like I was a part of something bigger than myself. I felt like I belonged somewhere and like I had people who really loved me, even though they looked and acted nothing like me. They just loved as I was when I needed it the most, and that I will never forget.
Before I left, I had no idea how much I would need that type of love and support. When I signed that teaching contract, I didn't fully appreciate that I would be totally alone, in a country where I did not speak the language. I would know, for the first time in my life, what it was to be a total outsider. And that was the best and worst lesson I could have ever learned.
Yes, it felt terrible to feel completely separate from the place I called home. But, this feeling of loneliness forced me to find true friends and express to them how I really felt. I could no longer conquer the demons of mind alone. I needed the love and support of the people in my life, and I found that because I was open and honest. But I would never have found this level of honesty if it wasn't forced upon me by the circumstances of my life in South Korea.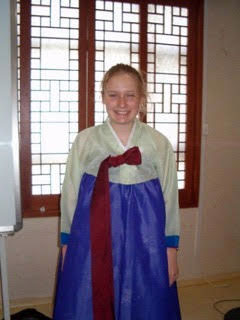 I also learned what it's like to be a minority in a country where I don't speak the language and where people use that fact against me. I felt totally helpless and vulnerable because I could literally not understand what was going on and how to defend myself against a boss didn't want to pay me.
But would I change this experience for the world? No. I became a stronger and more resilient person because of the controversy I encountered while living abroad. I now also have a greater appreciation for the struggles and hardships that immigrants around the world face. My experience in South Korea shaped me into a more understanding, loving, and realistic person, and I would not change that for anything.
Contact Kelly Duhigg
Website: The Girl with the Passport
Are you interested in teaching English in South Korea?
Browse English teaching jobs in South Korea on the job board.
Have you taught English abroad?
Submit your story and it could get featured in our next blog publication.
Read more stories about teaching English abroad on the blog.
More Blog Articles About Teaching English in South Korea: