● Teaching Location: Seoul, South Korea
● Type of Teaching Job: Academy, Private Elementary School
● Student Age Group: Kids
● Monthly Salary: 2,400,000 won (~$2,200 USD)
● Monthly Rent: 1,000,000 won (~$880 USD)
● Living Arrangement: 1 bedroom apartment
● Monthly Savings: 1,000,000 won or (~$900 USD)
● Contract Bonuses: Airfare, Severance of one month pay, lunch/dinner, housing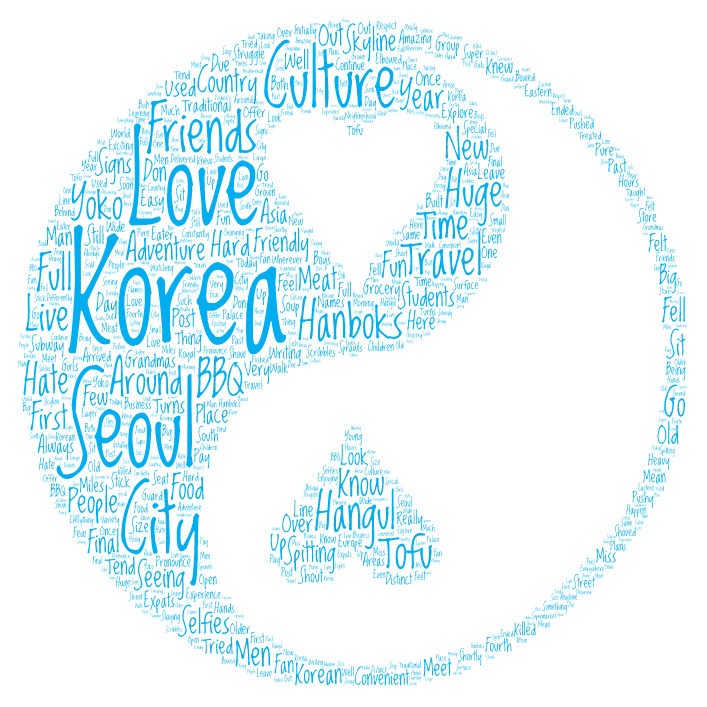 ⋯ By Lindsey Clifford ⋯
"YOKO, YOKO!" My friends and I would shout this every time we tried a new experience in Korea. We all knew this was a special time in our lives and would be a year that would be full of adventure. I sit here writing this post shortly after I have signed on for my fourth year in Korea.
Turns out, you don't only Korea once.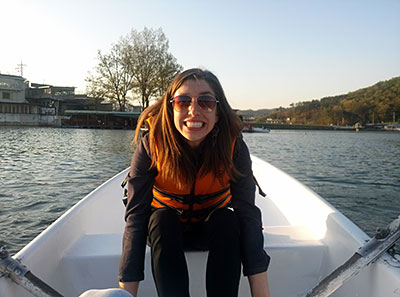 Adjusting to Living and Teaching English in South Korea
Culture Shock
When I first arrived in Korea, I hated it. After traveling around Europe and South Eastern Asia, Korea isn't too exciting on the surface. It's a city that sprawls for miles, has no distinct skyline, has neighborhood names that are hard to pronounce, and is full of old men spitting on the street.
I wasn't a huge fan of the food either which killed me. The people aren't super friendly at first and all of the signs are in Hangul which looked like scribbles to me.
Food Selection and Aggressiveness
Over my years here, the things that I initially didn't like about the city continue to be the things that I struggle with today. I'm not a big meat eater and the food here is very meat heavy. Korean BBQ is a go-to for most people but I always will stick to the tofu soup.
I'm still not used to how pushy of a culture it is either. You're constantly being elbowed by grandmas and shoved by business men on the subway or pushed in line by children at the grocery store.
Urban Sprawl
Finally, the city is huge. And I mean HUGE! This is a love and a hate for me. There is always something to do or some new place to explore, but I have felt like I tend to travel to the same few areas.
I know this tends to happen wherever you live but I feel like I miss out on things I don't even know about just due to the size of Seoul.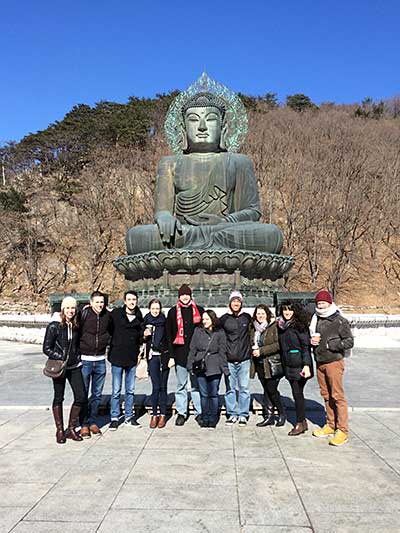 What I Love About Teaching English in South Korea
Love of Culture and People
I ended up staying in Korea because I fell in love. I fell in love with the city, the culture, the people, and the most amazing man. He taught me to look at everything I hated about Korea differently.
I also love the culture. I love how I get bowed to every morning by all of my students. I enjoying seeing young boys offer their seat on the subway to an older man who gets on or seeing people pay at a supermarket using both hands to show respect. I love watching the traditional guard changing at the royal palace and seeing girls walk around taking selfies in their traditional hanboks.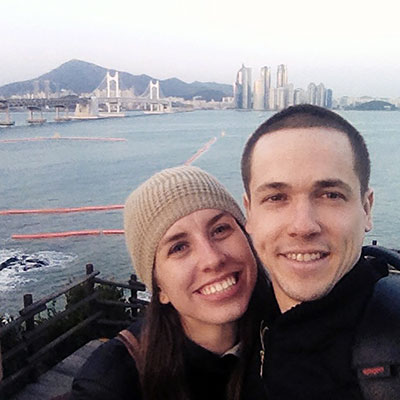 Convenience
Korea has grown on me a lot in the past few years. I love how easy and convenient things are here. You can get all of your groceries delivered to you, most places are open 24 hours a day, and the country is easy to travel around because it's so small. This is a country built off of pure convenience.
Friends
A final thing that I love here is the group of people you meet. There are people from everywhere here! It's been so much fun learning not just about Korean culture but cultures all over the world. You meet such a wide variety of people and most people here are eager to get out and explore. It's a really fun group of expats.
Korea has treated me well, very well. I have no plans on leaving anytime soon but I know one day that it's going to be really hard to leave this country and its people behind.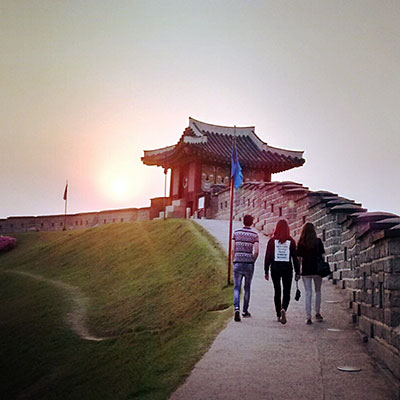 Contact Lindsey Clifford
Twitter: @lindsc1989
LinkedIn: Lindsey Clifford
Are you interested in teaching English in South Korea?
Browse English teaching jobs in South Korea on the job board.
Have you taught English abroad?
Submit your story and it could get featured in our next blog publication.
Read more stories about teaching English abroad on the blog.
More Blog Articles About Teaching English in South Korea: