⋯ By David O Connor ⋯
Securing a teaching visa for China is not black and white – there's an infinite array of grey shades that allow potential teachers to secure a legal working visa. Read on to learn all about China's famous Z visa.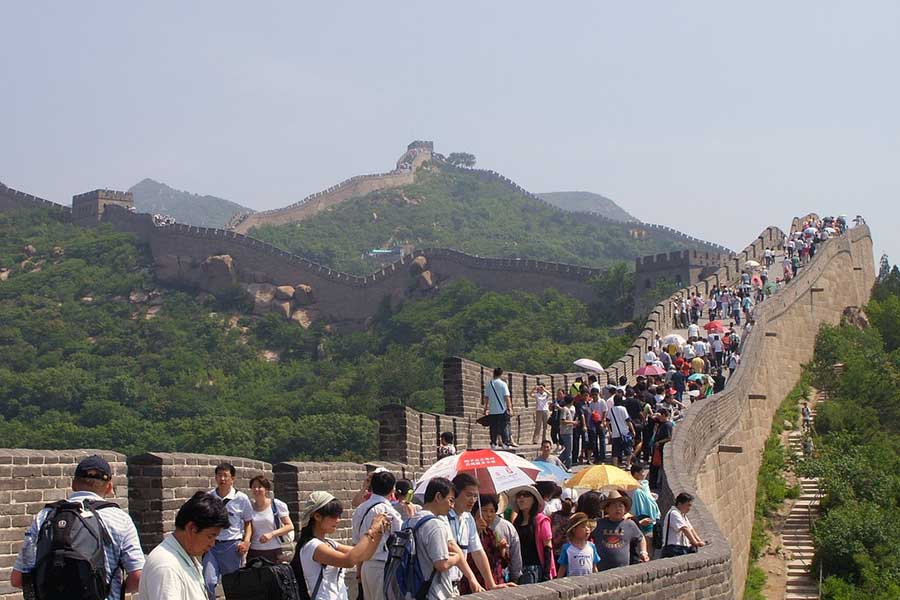 China offers a multitude of visas for visitors although only one, the so-called Z Visa, is suitable for those who want to move to China to teach. Securing a Z Visa is quite straightforward provided you meet all the eligibility requirements (that's the black and white) and somewhat troublesome (but not impossible) if you don't.
The 'grey area' is a consequence of exceptions that can be argued in your favour if you can't satisfy every requirement. Yes, believe it or not, China is reasonable when it comes to bureaucracy! There's no guarantee you'll be given a teaching visa if you apply for one based on an exception but if your dream is to move to China and teach, it's certainly worth trying.
**The Z Visa is the only visa-type that allows you to teach in China – should you be caught out working on anything other than this visa, you will be deported**
Applying for a Chinese teaching visa requires multiple steps which must be made in the right order. The actual visa application comes last so it may help to have a general overview of what's required.
Step 1 – Make sure you fulfill the teaching visa eligibility requirements
Step 2 – Find a teaching job in China and secure a signed contract
Step 3 – Apply for a Working Permit with the Ministry of Human Resources and Social Security in China (don't worry, your employer will walk you through this process)
Step 4 – Apply for your Z Visa
Teaching Visa Eligibility
Let's get stuck into the first step, shall we?
Here are the primary requirements for a Chinese teaching visa:
Age: you must be between 18 and 60 years of age
Nationality: you must come from one of the seven recognised English-speaking countries (US, UK, Ireland, Australia, Canada, New Zealand and South Africa)
Education: you must hold a Bachelor's Degree (in any subject)
Certification: you must be certified as a TEFL/ESL teacher
Experience: you must have a minimum number of teaching hours under your belt and this varies between cities (and even schools). Generally speaking, it'll be between 100 and 120 hours – or 2 years
And the secondary requirements:
Character reference: you must supply a clear Criminal Record from your home country
Health: you must also supply a clear Medical Certificate from your home country
The occasional exceptions:
Given that you can only apply for a Z Visa once you have a signed teaching contract in place (that's right, you need to find a job first) it essentially means that your employer will be 'sponsoring' you to teach for them. Luckily, this means that your potential employer actually has some sway when it comes to your visa application and that's primarily where the Z Visa exemptions come in.
If you're 60 years of age/don't have enough teaching experience/aren't TEFL certified yet or don't originally come from one of the seven listed countries (but studied in one) and find a willing employer, you could still apply for a Z visa. As far as the government is concerned, if a school headmaster is willing to sponsor you, regardless, who are they to argue?
Next…find a teaching job in China!
Finding the right teaching job in China will likely take a bit of time. This isn't something you'll want to rush through. Once you've found your ideal position, however, and negotiated a salary package and work contract, the Working Permit process can start in earnest. China by Teaching is one of the best websites that can help you find the right teaching job for you.
Securing a Working Permit
Having a signed contract isn't enough to convince the Chinese Government that you're serious about working here – that's why they'll ask you to apply for a Working Permit. Your employer will submit all the paperwork needed on your behalf with the relevant authorities and, when that's been approved, you can finally apply for your teaching visa.
How to apply for a teaching Z Visa
As you can gather, securing s teaching visa for China is more time-consuming than troublesome – there's nothing terribly difficult about all this, given you have plenty of time and patience.
Right, you now have a signed working contract, a working permit and are ready to put it all together.
Here's what you need for your visa application:
Your current passport (6-month validity minimum) and plenty of blank pages
Copies of your passport's details page
2 x China-approved passport photos
A letter of invitation supplied by your employer
Your approved Working Permit
A Medical Certificate from your doctor, clearing you of TB, drug use and HIV
A Criminal Record from your home country (clear, obvs)
A filled-in teaching visa application form
You can apply for a teaching visa on your own at your nearest Chinese embassy or you can use an agent – the latter can help ensure all your documents are 'certified' to Chinese standard which can save you a lot of time-wasting – for a few extra dollars.
A few things to keep in mind:
Every teaching visa application is processed on its own merits so there's no point comparing with someone else's experiences. Some people aren't required to hand in a medical certificate, for example, whilst others are asked to provide further documents. From the point of visa application, you can expect your teaching visa to (hopefully) be confirmed within two weeks or a month, at most. It's very important to note that you cannot enter China until you have a valid teaching visa in your passport.
Once you arrive in China, you'll have 30 days to register with the local police station and convert your teaching visa into a Temporary Residence Permit. Your employer is obliged to help you with this application and you'll need all the documents you used for securing your teaching visa so keep everything at hand.
About David O Connor
David is China by Teaching's chief contributor. When not offering sage advice about teaching in China, David is a headmaster of a Bilingual kindergarten in Beijing. David is a lover of craft beers, book clubs and super long road trips.
About China by Teaching
China By Teaching is the brainchild of a group of expat teachers living and working in China, who first arrived with an abundance of enthusiasm and a willingness to learn everything there was to know about teaching in this enigmatic country.
Nowadays, we're in the fortunate position of being able to offer guidance and support to those who wish to follow our path, one that wasn't all that easy to navigate, initially.
Are you interested in teaching English in China?
Browse English teaching jobs in China on the job board.
Have you taught English abroad?
Submit your story and it could get featured in our next blog publication.
Read more stories about teaching English abroad on the blog.
More Blog Articles About Teaching English in China: