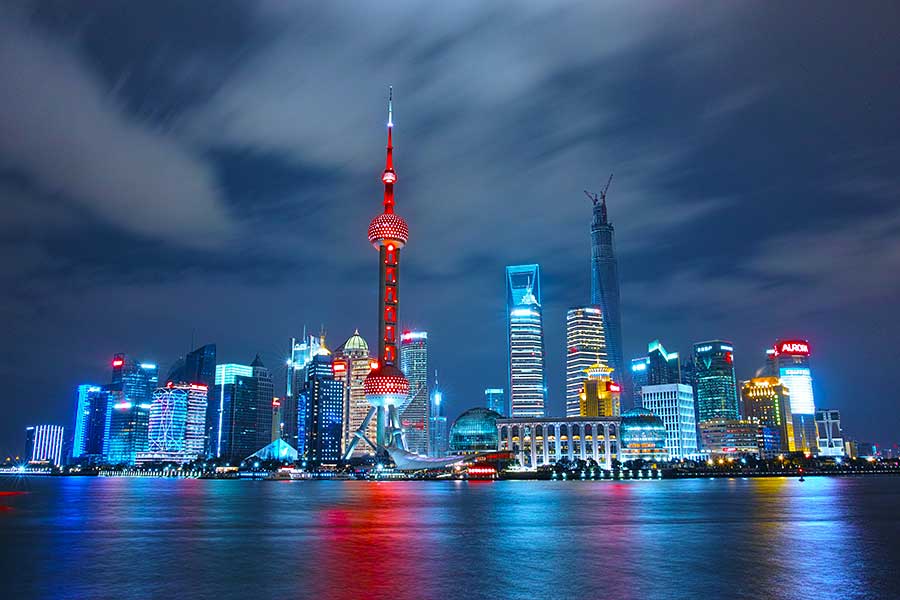 Photo Source: unsplash.com/@lyons
Teaching English in China
China is an interesting place. Living there for just a short while will leave you with a lifetime of experiences that you just can't get anywhere else. It's no wonder that China attracts English teachers from all around the world. From modern cities like Shanghai and Beijing to cities with UNESCO heritage parks, China has it all.
So you've read up all about living and traveling in China and think teaching English would be a great way to do it but then see that most job listings require you to have a degree. So can you teach English in China without one?
Teaching English in China without a degree
Not only is having a BA degree a requirement for most jobs, it is actually a government requirement to legally teach in China. So you will not be able to get your work visa without one. There are many schools that hire teachers without degrees, so there are some non-degree-holding teachers. They do so by either working on a tourist visa and doing regular border runs or getting a student visa to stay in the country and work on that. Some even get fake degrees.
So the honest truth is that you will need to have a degree to teach in China. We don't recommend the above workarounds because of the risks involved. Getting caught will get you into a lot of trouble and you will definitely be fined and deported. Other than that, working illegally opens up a risk of your employer taking advantage of you. If you need to work extra hours, get paid less, or don't get paid at all, you can't do anything about it as you were not supposed to be working in the first place.
If you want to secure a teaching job in China, finishing your BA degree is a must. In the past, there might have been many loopholes, but today the industry has become quite regulated and it will be close to impossible to teach. I understand getting a university degree is not something everyone can receive because of the time and cost commitment, but unfortunately you will need it.
There are ways you can start teaching during your studies or before, but not full time and long term. You can teach English online to Chinese students as a way to learn about the industry and gain some valuable experience. 
China also doesn't offer any programs that allow people to travel and work but you could consider teaching English in Hong Kong or Taiwan on the working holiday program. This will allow you to work legally to support your travels so teaching part-time at a language school will be a great way to try out the ESL field in a Chinese-speaking country.
Hong Kong Working Holiday Visa
Hong Kong might not be in China, but the Special Administrative region sits right at the Shenzhen border. Because Hong Kong is not in mainland China, you will be able to use all your websites and apps as you would back home without needing a VPN.
So if it was possible to teach English in Hong Kong, surely it would be the next best thing. Similarly to China, Hong Kong also has strict visa regulations when it comes to English teachers working there, so you will not be able to get a working visa if you do not have a degree.
However, Hong Kong has a special visa called a working holiday visa. This visa allows people to travel and work in Hong Kong for 1 year. This is a great way to try out teaching by securing part-time work at language schools while you explore Hong Kong. 
Hong Kong Working Holiday Visa Requirements
You will need to be a citizen and hold a valid passport from one of these countries: Australia, Austria, Canada, France, Germany, Ireland, Japan, South Korea, New Zealand and the United Kingdom

The primary reason of your stay is travel

You have sufficient funds for travel and staying in Hong Kong

You are in good health and of good character
Taiwan Working Holiday Visa
Another Chinese-speaking country you can consider is Taiwan. Just like Hong Kong and China, you will need a BA degree to teach English in Taiwan. The good news is that they also offer a working holiday visa, so you will be able to travel and work there to gain some experience or to just give it a try before you get qualified.
Taiwan is an amazing island country. The weather is tropical, nature is beautiful and the people are extremely open and friendly. The working holiday visa is valid for 12 months and can only be used once. So if you have previously been issued one in Taiwan, you will not be able to get another.
Taiwan Working Holiday Visa Requirements
You will need to be a citizen and hold a valid passport from one of these countries: Taiwan: New Zealand, Australia, Austria, Belgium, Czech Republic, Japan, Canada, Germany, Hungary, Poland, Slovakia, South Korea, United Kingdom and Ireland

You should not have used the working holiday visa in the past

You need to show that travel is the primary reason for staying in Taiwan and that you intend to leave once the visa expires

You need to be between 18 and 30 years old

You are not allowed to bring any dependents 

You will need to either have a round trip flight ticket or have sufficient funds to purchase it at a later date

You need to have at least NT$ 100,000 (or equivalent foreign currency) for you stay in Taiwan

You will also need to apply for full medical and hospitalization insurance for your stay in Taiwan
Are you interested in teaching English in China?
Browse English teaching jobs in China on the job board.
Have you taught English abroad?
Submit your story and it could get featured in our next blog publication.
Read more stories about teaching English abroad on the blog.
More Blog Articles About Teaching English in China: