● Teaching Location: Guangzhou, China
● Type of Teaching Job: Kindergarten
● Student Age Group: Kids
● Monthly Salary: 11,000 RMB ($1,600 USD)
● Monthly Rent: Included!
● Living Arrangement: 2-bedroom apartment
● Monthly Savings: $750-$1,000 USD
● Contract Bonuses: Housing, lunches, end of contract bonus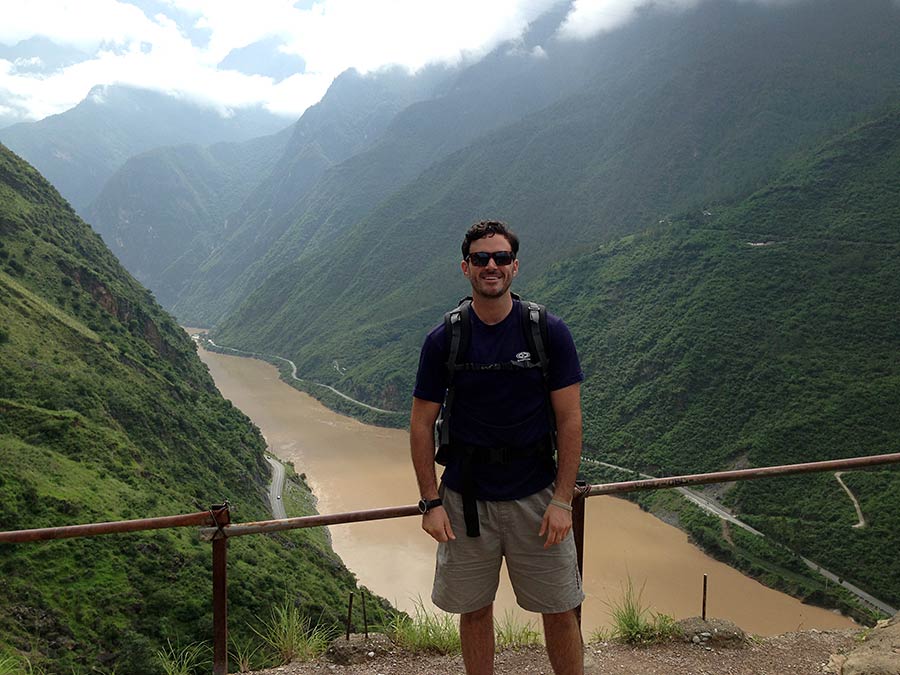 ⋯ By Quincy Smith ⋯
I spent 2 years teaching English in China and loved (almost) every minute of it. As a country, China is incredibly diverse and culturally rich and I was fortunate enough to land a job in the third largest city, Guangzhou – the center of the universe if you love dim sum.
I decided to pursue a job in China after visiting there a few years prior when I spent a bit of time traveling in Northern China, though I settled on Guangzhou in hopes of better weather and air.
Getting the job was pretty straightforward, I used a recruiter to feed me job opportunities and pursued the ones that I was most interested in – having taught in Korea before I wasn't entirely new to the process and realized there were plenty of good jobs to go around.
In the end, I settled on a job a bit in the suburbs but with housing included and a modest end-of-contract bonus, two things I'd advise anyone to look for when considering jobs.
What I Loved about Teaching English in China
Public Transportation
If you work in any developed city in China then public transportation will be abundant and well-organized. In Guangzhou, the bus stops on every corner and endless miles of subway tracks made it easy to navigate the city, though rush hour was always a nightmare. On top of that, if you don't speak Chinese, the stops are written in English as well to ensure you don't get too lost!
The Ease of Exploring and Traveling
China is huge and teaching will allow you plenty of time to explore the different parts of the country. Similar to public transportation, trains and planes are affordable and go pretty much everywhere – you can take an overnight train to Beijing or fly to Mongolia for a reasonable price. I cannot overstate how amazing China is as a place to explore and they have made it quite easy to do so.
The Food
Yes, the food takes some getting used to – it is not like Chinese food you might order at home. Still, the variety of flavors and history behind each dish is reason enough to visit. Most restaurants have menus that are a dozen pages long and filled with pictures, so don't worry if you don't speak Chinese!
What I Didn't Love about Teaching English in China
The Ingredients
Yes, most of the food I ate was amazing, but the food industry is still catching up to the times and quality can be suspect. Because of this, it's easy to get sick when trying new things – especially from street vendors or BBQ tents. This will happen less and less as your body adapts and you find regular places to eat, but it's constant a risk when trying new restaurants or neighborhoods.
The Communication
I was often the last person to be told about something happening at the school – whether it was an event or holiday, word only seemed to get around on the last possible day. Other Chinese teachers said this was common but it made planning and preparation very frustrating.
The Weather
I saved this one for last because it is entirely my fault. I chose to work in Southern China primarily because the air quality was superior to the north (which is true) but neglected the fact that it's sweltering from Spring to Fall. Temperatures easily exceeded 30C in the summer and when you factor in the humidity it's like living in a cloud. On top of that, most schools don't turn on their AC until May so you will likely have some hot classes ahead of you, especially if you're teaching kids!
A compromise to this is the Western part of China, especially Yunnan province – the air is generally clear there and they have a much more regular climate with 4 seasons and low humidity.
Would I Do It Again?
Absolutely. My time in China was incredible and I loved both my school and city. China is an intimidating country, especially if you don't speak Chinese, but the people are kind and the scenery is amazing – I'd recommend it to anyone looking to teach abroad.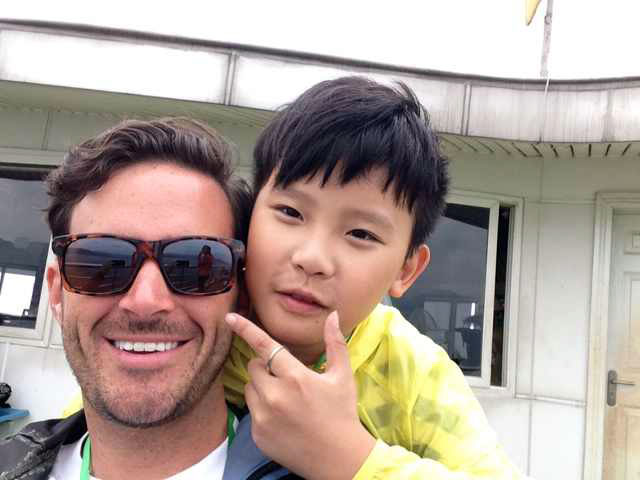 Contact Quincy Smith
Email: quincy@eslauthority.com
Website: eslauthority.com
Are you interested in teaching English in China?
Browse English teaching jobs in China on the job board.
Have you taught English abroad?
Submit your story and it could get featured in our next blog publication.
Read more stories about teaching English abroad on the blog.
More Blog Articles About Teaching English in China: