● Teaching Location: Tokyo, Kanagawa Prefecture, Chiba Prefecture, and Kagawa Prefecture, Japan
● Type of Teaching Job: English conversation schools, international schools, kindergartens and public schools
● Student Age Group: All ages, from 0 through adults
● Monthly Salary: 250,000 yen (around $2,500 USD)
● Monthly Rent: 50,000 yen – 70,000 yen (around $500 – $700 USD)
● Living Arrangement: 2 bedroom apartment
● Monthly Savings: 10,000 yen ($100 USD)
● Contract Bonuses: Annual bonuses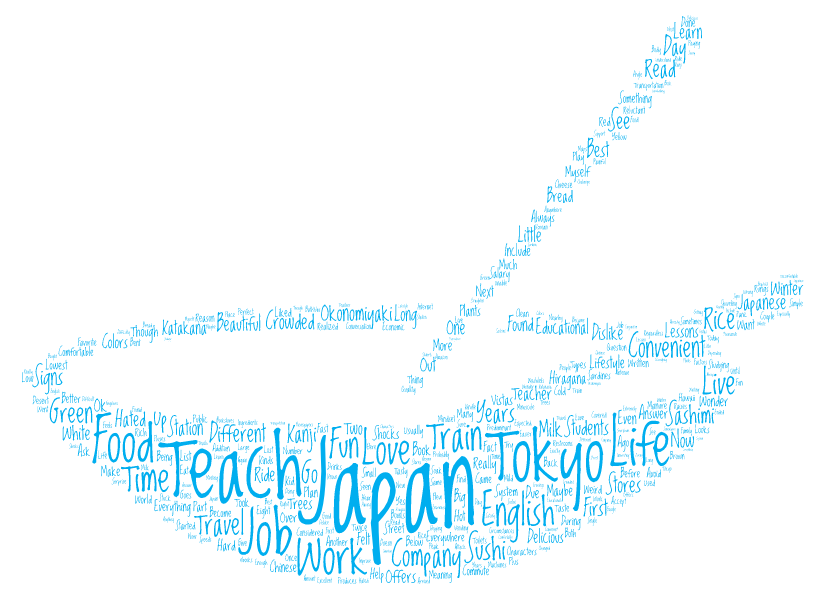 ⋯ By Ryan Weatherston ⋯
When I started living in Japan almost eight years ago, I did not want to become an English teacher. I considered it to be one of the lowest types of jobs, a couple of rungs below shoveling manure (which I have done before). I did everything I could to avoid teaching English. However, due to economic circumstances, I had to accept a job teaching English at a small English conversation company.
For the first two years or so, I hated the fact that I was an English teacher and disliked going to work every day. Even though I hated the job, I wanted to do my best at it and help my students learn English, regardless of what I felt about my job.
So for over two years, I worked hard to be the best teacher I could and to plan and teach fun, educational lessons even though I hated it. Then one day I realized something: I liked my job!
What other job is there where you can have play with students all day long, yet teach them something and maybe make a difference in their lives?
Now I can't see myself working at any other job, nor can I see myself living anywhere else in the world. OK, maybe Hawaii.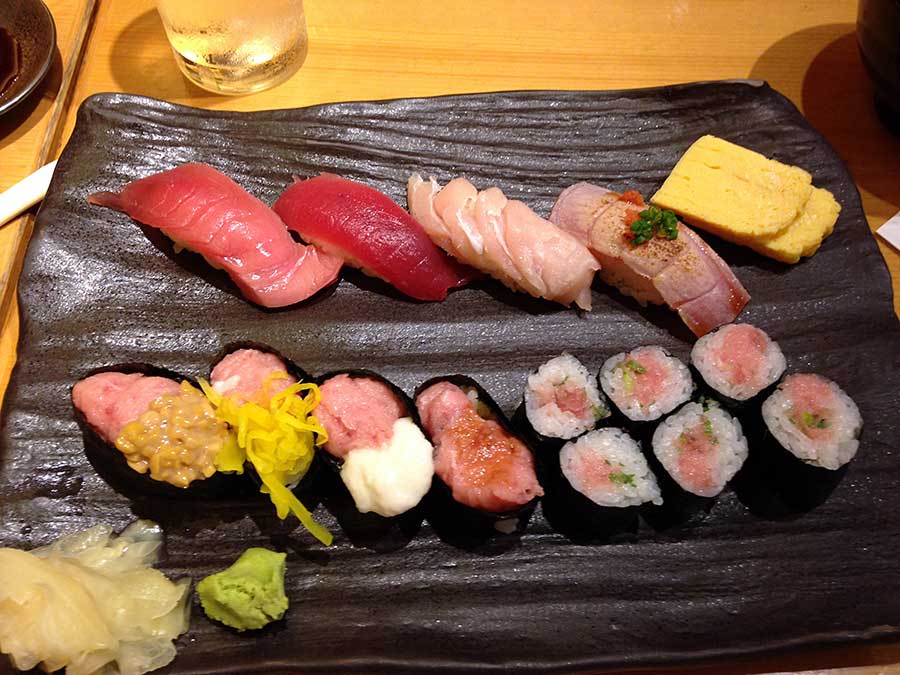 Things I Love about Teaching English in Japan
Better Food
The food may be my number one reason why I like living in Japan. If you were to ask me, "What's your favorite Japanese food?" I'd have a hard time answering because I have so many. I usually answer this question with, "Bread and milk", which produces some weird looks at me.
I've found even simple foods, like bread, cheese, milk, and rice, taste much better than back in the US of A, probably because the quality of the ingredients are better. In addition, there are many tasty Japanese foods, like sushi, sashimi, okonomiyaki, and rice bowls of all kinds.
Green Everywhere
When I first came to Japan, I expected everything to be different, and because I had that mindset, I didn't have many big shocks.
But one thing that really took me by surprise was how green Japan is. I came from a desert part of the US where brown, yellow, and red are the predominant colors with white in the winter. While these colors make beautiful vistas, I have always loved seeing green trees and plants and Japan is covered with them. Even in the winter, green can be seen everywhere. I'd rather see green than white all winter long.
The Conveniences of Life
I love the little conveniences Japan offers that makes life a little more comfortable.
Convenient stores nearby with almost everything INCLUDING clean restrooms. Toilets with washlets. Vending machines everywhere, offering both hot and cold drinks. Bathtubs large enough to soak in. Fast internet speeds. An excellent public transportation system that is usually on time. The list goes on and on.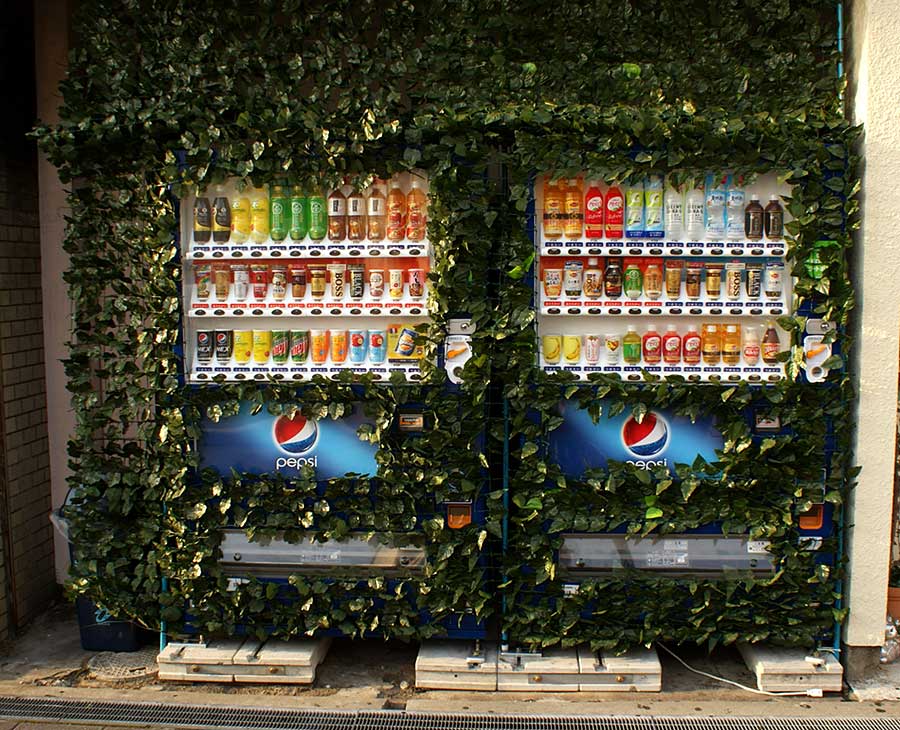 Some Things I Don't Like about Teaching English in Japan
Not Becoming a Rich English Teacher
Not everything is perfect with my job and life, even today. For one thing, being an English teacher in Japan is usually a low paying job and it is really hard to live on the salary, especially with a family to support.
For single people, it may be easier, depending on their lifestyle and other factors. Raises are minuscule, even after years of teaching, and the salary is about the same at almost all companies, so hopping to another company usually doesn't improve your life too much, if at all.
Sardines in a Can
Another thing that I dislike about living in Japan are the crowded trains. I once had to ride in an extremely crowded train after a company meeting in Tokyo. I was stuck with my body bent at an uncomfortable and painful angle, unable to straighten out until the next station. Not fun and may have been why on a different day, I had a mild panic attack on another crowded train and had to get off at the next station.
I try not to travel into or out of Tokyo during the peak commute times, but sometimes I have to and I always wonder how anyone can ride like this twice every day for years.
Reading
I was shocked to find when I arrived in Japan, that I couldn't read signs on the streets, newspapers, books in bookstores, or almost anything.
Almost everything is written in Kanji (Chinese characters), which have many thousands of different characters. I could read Hiragana and, with some difficulty, Katakana (two other writing systems used in conjunction with Kanji) thanks to some intense studying before I came. And before getting a smartphone and Google Maps, traveling to somewhere new was an interesting challenge.
Yes, I often became lost. But I have been studying Kanji and now, even if I can't read it exactly, I can at least understand the meaning of most written Japanese. Plus, more and more street signs, train station signs, and etc. are being changed to include English, Korean, and Chinese.
To satisfy my cravings to read a good book, I bought a Kindle and found out that Amazon Japan has an enormous amount of English ebooks.
Conclusion
For me, Japan is a comfortable and convenient place to live, with the pluses outweighing the negatives. Sure, on some days life here feels more difficult, and sometimes it is overwhelming. Some days I go to work wondering what went wrong with my life and how I ended up teaching English. But then during one of my lessons, a kid will say something like, "Time is up already?', meaning that the students were having so much fun learning English that time flew by for them. I love to hear them say this because then I know I'm doing something right and I love my job again. Then I go out and eat delicious Japanese food and give thanks that I'm living in Japan, as an English teacher.
Contact Ryan Weatherston
Email: ryan.weatherston@gmail.com
Twitter: @tenkiishi
Website: www.tenkiishi.wordpress.com
Are you interested in teaching English in Japan?
Browse English teaching jobs in Japan on the job board.
Have you taught English abroad?
Submit your story and it could get featured in our next blog publication.
Read more stories about teaching English abroad on the blog.
More Blog Articles About Teaching English and Living in Japan: