English is a global language, and you will find people from all over the globe who are well-versed in the language, especially nowadays. Today, we have a lot of opportunities to learn English. You will find a lot of people who have learned English from watching movies or playing video games. Sometimes, the fluency of people who have learned it this way is surprising, even for native speakers.
These days, you will see that seeking job opportunities means that you are fluent in English. There are so many career options you can consider with this in mind. You will find many job opportunities where you will see that the company requires the candidates to speak and understand English. For all these reasons, including this skill in your CV is practically mandatory if you want to have a successful career.
We all know that the South Asian region has attracted a lot of people from all over the globe to come and teach English to the local population, especially in China and Taiwan. For a long time, both native and non-native speakers were accepted. But the question we want to ask is whether the criteria have remained the same. Today, we want to shine a light on this topic and learn about important details.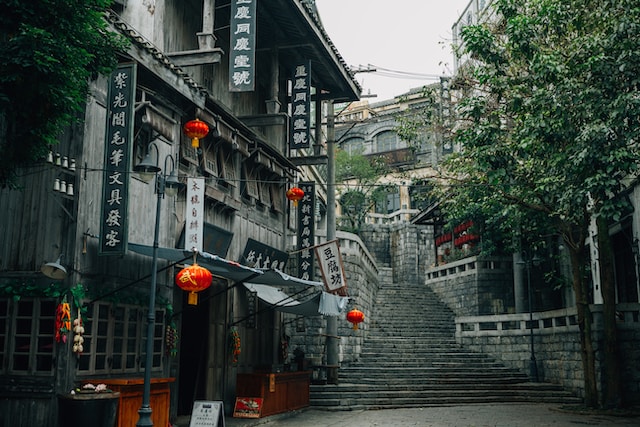 Native Speakers
Native speakers are preferred when it comes to hiring English teachers. Think about it, people who come from Anglophone countries will know even the smallest of details regarding the grammar and language as a whole. With that in mind, nobody should be surprised that many companies who hire individuals for this type of work will put this requirement in their job proposal.
Of course, even native speakers should have some education regarding the English language. Times, when almost everyone could go to China and Taiwan and teach English, are over. So, it is important to obtain a degree in the language before the candidate is considered good enough for the job. Thankfully, obtaining a degree doesn't have to be as challenging as before since there are a lot of credible schools that provide this sort of knowledge.
As you can imagine, the company that hires candidates for this position will need to conduct a series of talks with individuals to determine their level of knowledge. It doesn't mean that the candidate should be uncomfortable during these tests and conversations since this is an opportunity for them to show what they are capable of when they get the job.
Non-Native Speakers
We have mentioned that there was a time when China and Taiwan were accepting a lot of people from all over the globe, with various levels of knowledge of English. Accepting non-native speakers was a common thing. These days, we can see that the conditions for coming to the country and teaching the language are completely different. Non-native speakers are still accepted, but requirements are higher. The requirements are even more strict in places where there is a high command of English such as Hong Kong and Macau (Special Administrative Regions Of China).
What do we mean when we say requirements are higher? Well, we are talking about the companies asking for proof that candidates are not only fluent in English, but they would also require that the knowledge of the grammar should be at the highest possible language. Why this shift occurred? The answer to this question is rather simple, the local population has better knowledge these days.
As a result, non-native speakers will need to invest an additional effort before they get accepted to work in the country. It means that the degrees they provide you should be issued by a licensed and legitimate school. Once again, non-natives are fortunate since numerous colleges and schools offer online programs anyone can participate in. So, be prepared to invest an additional effort if you are a non-native speaker.
Potential Advantage for Non-Natives
Even if you are non-native that doesn't mean this will be a disadvantage for you. Sometimes, non-natives will be able to spot the mistakes locals make and correct them properly. Think about it, we are talking about the moments they have already experienced, and they know when is the right time for them to take action and correct potential issues, both grammatical and conversational.
As we've said, those with a degree will be valued more than those who are without formal education in the subject. Non-natives are usually more aware of these things, and this might be an advantage they can use for getting a job.
Fortunately, Chinese schools that have experience with hiring foreign talent know just how impactful this can be. We will see that there are a lot of stories you can find online about this happening. So, the conclusion is that it is quite possible to make a career as a teacher in China, even if you are a non-native.
The Number of Job Opportunities
It makes sense to presume that the Chinese have a much better knowledge of English than was the case just a couple of years ago. The population is quite talented, and they got a lot of opportunities to learn the language from foreigners who went to the country. Today, you will see that there is a lower number of opportunities for English teachers these days. That doesn't mean that you will not be able to find a job.
To increase your chances of being successful, it is important to think about a way to stand out from the crowd. Thankfully, there are a lot of sources where you can find information on how to conduct yourself in a way to be spotted. The most efficient way to do this is to create an exceptional CV. Even though it sometimes requires a lot of effort and time on your behalf, you can be sure it will be worth it.
Closing Thoughts
As you can see, it is possible to teach ESL in China and Taiwan. It doesn't matter if you are a native or not. Instead, the local schools will seek quality, and this is exactly what you should provide them with. Here, you can find all the information you should understand before you opt for this career.
Do you have a story about teaching or learning English?
Submit your story and it could get featured in our next blog publication.
Read more stories on the blog.
More Blog Articles for Teaching English: