Classroom Activities for ESL Teachers & Students
Below is a growing compilation of ESL activities for kids and adults that teachers can implement in the classroom. Many of the exercises can be used as warm-up activities, extensions for a lesson, or even as the primary focus for what you plan to teach in your class for the day.
Improve Core Skills in English
The activities are divided into four main categories for developing core skills in English, including listening, speaking, reading and writing.
We have also added a collection of interactive exercises for vocabulary building.
Do you want to make your classes more fun and engaging?
Try using some ESL board game activities based on popular TV game shows and classic board games in your classes. The activities can be used with all ages and levels.
Do you want to teach your students idioms and phrases?
Check out our new searchable list of English idioms and phrases. You can view the meanings and examples of many common expressions. Customize your own list and print it out to use in your classes.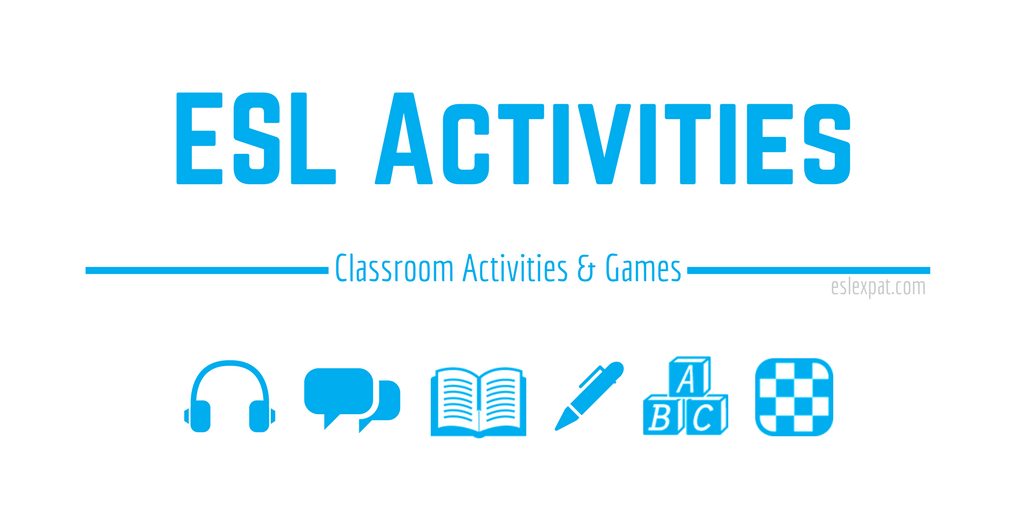 ESL Activities for Developing Core Skills
ESL Listening Activities
ESL Speaking Activities
ESL Reading Activities
ESL Writing Activities
Other Interactive ESL Activities for Kids and Adults
ESL Vocabulary Games
ESL Board Games
Browse Activities by Student Age Group
ESL Activities for Kids
ESL Activities for Adults
Browse Activities by Student Level
ESL Activities for Beginner Students
ESL Activities for Intermediate Students
ESL Activities for Advanced Students
New ESL Activities