About ESL Expat
Welcome to ESL Expat — a site featuring ESL jobs and a collection of resources for teaching English abroad.
The primary focus of this website is to connect ESL teachers with language schools around the world.
The site also has a growing database of useful teaching activities for the classroom. Most of the activities are relatively low-prep and can be used to teach a wide range of student ages and levels.
Furthermore, we have recently launched a blog section featuring teachers' stories. On the blog, people share their personal experiences about living in different countries.
Quick Links
● Post a Job ● Find a Job
● ESL Activities ● ESL Websites
● Blog Stories ● Submit Your Story
For more information about ESL Expat, please read on below.
Find ESL Jobs Teaching English Abroad
Are you interested in teaching English abroad?
Browse our job board and apply for work in many locations. Find jobs in Japan, South Korea, China, Taiwan, Southeast Asia, The Middle East, Europe, and Africa.
Alternatively, if you prefer to work from home, we also have a section dedicated to online teaching positions.
New jobs are posted regularly so be sure to check back often for updates.
Post ESL Jobs & Find Teachers
Do you want to hire an English teacher?
Employers can post teaching jobs by filling out our simple job submission form.
It's free and easy to post!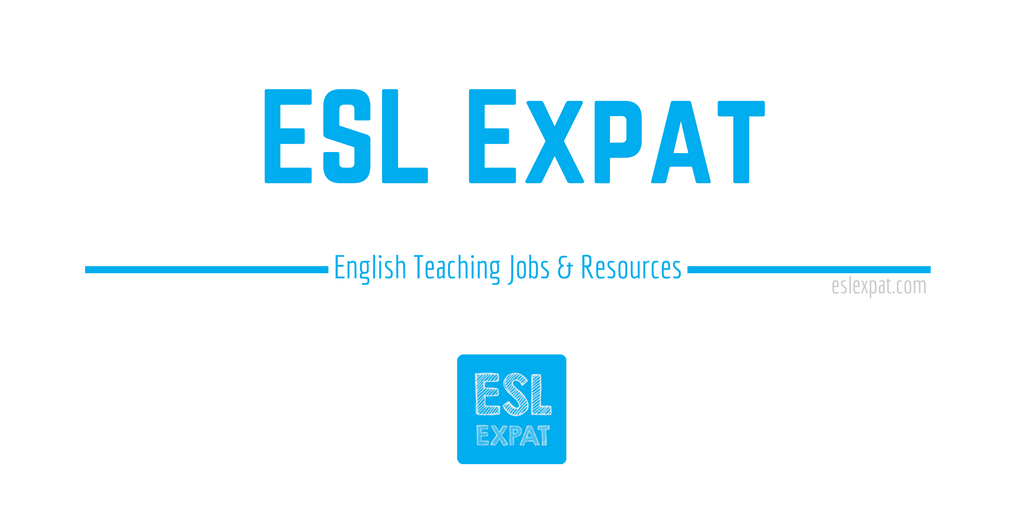 ESL Activities for Kids & Adults
Are you looking for new ESL activities to use in your language classroom?
We have a collection of engaging activities and interactive learning games for all ages.
The activities focus on developing core skills of listening, speaking, reading and writing. There are also other games to help with vocabulary and fun ESL board games for all ages.
Also, remember to check out the searchable collection of English idioms and phrases for both teachers and students.
View the ESL activities for kids & adults.
ESL Expat Blog: Teacher Experiences and Stories
The blog section includes a collection of teachers' stories about teaching English abroad.
Click here to read the most recent stories.
We will soon be adding other sections to the blog. New articles will include information about teaching methods, living tips, travel advice and job hunting tips for English teachers.
Have you ever taught English abroad?
Websites & Resources for Teaching English Abroad
We have collected many recommended ESL resources for expats working in foreign countries. Discover helpful websites about teacher training, lesson planning, living abroad, jobs, travel, and other educational materials.
Additionally, this section includes a reading list, suggested textbooks, and other resources for teaching English abroad.
Browse the ESL websites and teacher resources.
Contact Us
Connect to ESL Expat through our official social media sites or email us directly. Send us your comments and questions regarding our services. We always value your feedback.
Click here for contact information.
Advertising
ESL Expat offers many opportunities for businesses and educational institutions.
Would you like to advertise on ESL Expat?
If you are interested in placing a link or banner ad on our web space, visit our advertising page and send us your inquiry.